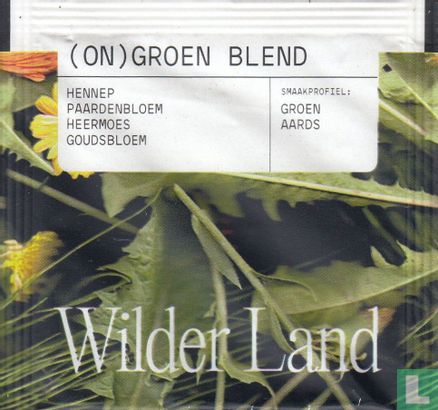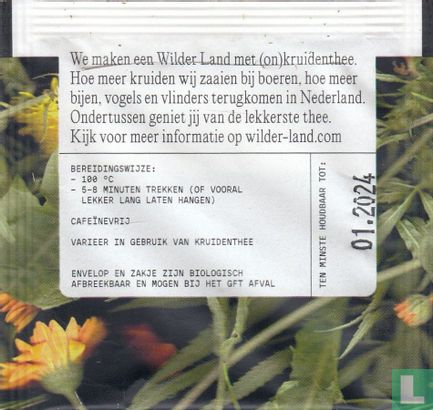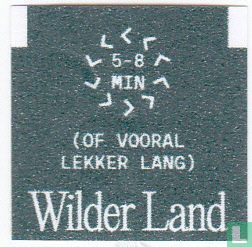 Enlarge image






Catalogue information
Area
Tea bags and Tea labels
Additional text
Hennep Paardebloem Heermoes Goudsbloem | Smaakprofiel: Groen Aards
Details on back
We maken een Wilder Land.... | Bereidingswijze...... | Caffeïnevrij | Varieer in gebruik van Kruidenthee | Envelop en zakje zijn biologisch afbreekbaar en mogen bij het gft afval | Ten Minste Houdbaar Tot:...
Details
Stamp on back can be different for every same bag.
This text has been translated automatically from Dutch
Click here for the original text
Stempel op achterkant kan voor ieder zelfde zakje anders zijn,.