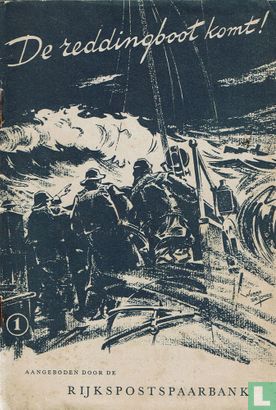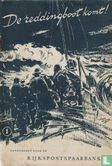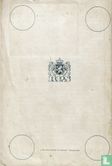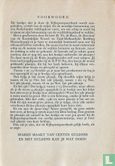 Enlarge image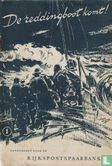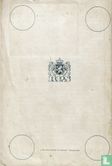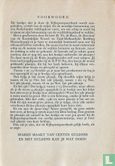 Catalogue information
Category
Collection albums
Title
De reddingboot komt!
Number of items in album
20
Details
Savings gift, offered by the Rijkspostspaarbank to youth savers. Contains 16 small and 4 large pasted coloring pictures. For information on the savings campaign: see Figure 3 in the Foreword. Contains 1 page with foreword and 62 pages of story with stickers. The 2nd edition can be recognized by the back cover with the printing text of the printer: Jon. Enschedé and sons / Haarlem. The print is missing at the 1st edition! Because there was a shortage of books around November, it was reprinted. After World War II, a child at primary school could buy a ten cent stamp from the master every week and stick it on a card. If the card was full, the entire amount could be credited to a savings account at the post office. The Rijkspostspaarbank needed money and the parents were allowed to provide it through the children. To make it attractive, the children received a booklet where the pictures could be pasted. .
This text has been translated automatically from Dutch
Click here for the original text
Spaargeschenk, aangeboden door de Rijkspostspaarbank aan de jeugdspaarders. Bevat 16 kleine en 4 grote ingeplakte kleurplaatjes. Voor informatie spaaractie: zie afbeelding 3 het Voorwoord. Bevat 1 pagina met voorwoord en 62 pagina's verhaal met plakplaatjes. De 2e druk is herkenbaar aan het achterplat met de opdruk tekst van de drukker: Jon. Enschedé en zonen / Haarlem. Bij de 1e druk ontbreekt de opdruk! Omdat er boekjes tekort waren rond november werd het herdrukt. Na de 2e wereldoorlog kon een kind op de lagere school iedere week een zegel van tien cent kopen bij de meester en die opplakken op een kaart. Als de kaart vol was mocht men het hele bedrag op het postkantoor laten bijschrijven op een spaarbankboekje. De Rijkspostspaarbank had geld nodig en via de kinderen mochten de ouders dat leveren. Om het aantrekkelijk te maken kregen de kinderen een boekje, waar de plaatjes konden worden inplakt. .
Submission date
October 08, 2018 00:05
Last updated on
January 16, 2022 23:08