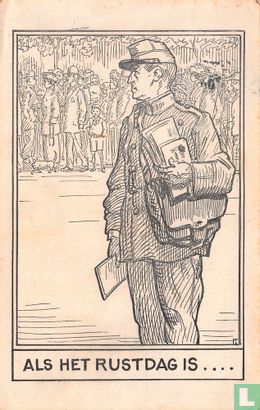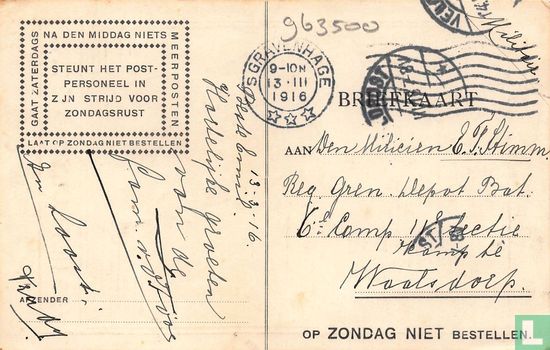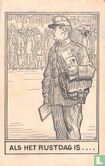 Enlarge image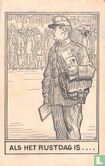 Catalogue information
Title
Als het rustdag is ....
General name of the publisher
Details
Year of issue based on date of postmark. At the top right of the back are the texts "Will not post anything more on Saturday after noon. Supports the postal staff in their fight for Sunday rest. Do not order on Sunday". At the bottom right of the back is the text 'Do not order on Sunday'.
This text has been translated automatically from Dutch
Click here for the original text
Jaartal uitgifte gebaseerd op datum poststempel. Rechtsboven op de achterkant staan de teksten 'Gaat zaterdags na den middag niets meer posten Steunt het postpersoneel in zijn strijd voor zondagsrust Laat zondag niet bestellen'. Rechtsonder op de achterkant staat de tekst 'Op zondag niet bestellen'.