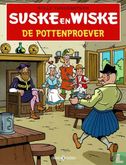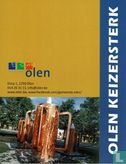 Enlarge image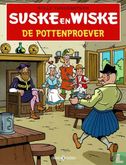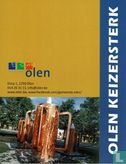 Catalogue information
Print Run
First edition of a reissue
Details
Special edition on the occasion of 500 years of Charles V by the municipality of Olen. Contains about 8 pages with information about Olen and the Emperor Charles year and a few sketches and photos.
This text has been translated automatically from Dutch
Click here for the original text
Speciale editie t.g.v. 500 jaar Karel V door de gemeente Olen. Bevat een 8-tal bladzijden met informatie over Olen en het keizer Karel-jaar en een paar schetsen en foto`s.
Submission date
May 16, 2017 20:39
Last updated on
December 28, 2020 18:07
Stories in this album
Story title
Olen & Het Keizer Karel-jaar [artikel]
Story title
De pottenproever