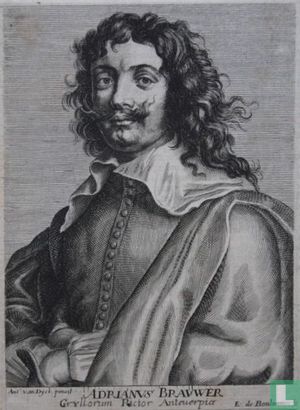 Enlarge image
ADRIANUS BRAUWER Gryllorum Pictor Antwerpiae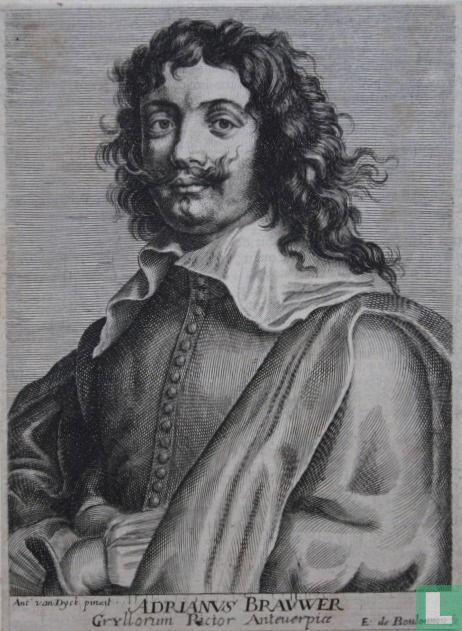 Catalogue information
Title
ADRIANUS BRAUWER Gryllorum Pictor Antwerpiae
Details
Portrait bust to the left of the painter Portrait of Adriaen Brouwer (1605 - before 1638). Brouwer was a Flemish painter from the Baroque period and draftsman who was mainly active in the Northern Netherlands. Etching and engraving by Edme de Boulonois (active 1645-1657), after the painting by Antoon van Dyck (1599-1641). Made around 1650, probably as a book illustration. Signed in print.
This text has been translated automatically from Dutch
Click here for the original text
Portretbuste naar links van de schilder Portret van Adriaen Brouwer (1605 - voor 1638). Brouwer was een Vlaams kunstschilder uit de barokperiode en tekenaar die vooral actief was in de Noordelijke Nederlanden. Ets en gravure door Edme de Boulonois (werkzaam 1645-1657), naar het schilderij van Antoon van Dyck (1599-1641). Vervaardigd ca. 1650, vermoedelijk als boekillustratie. Gesigneerd in druk.