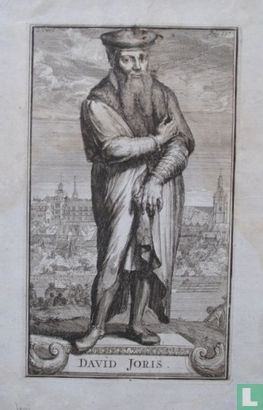 Enlarge image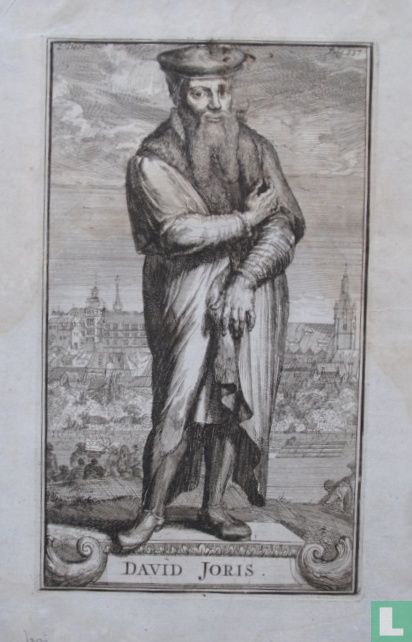 None for sale yetYou can place this item in your wish list. You will be notified immediately when it is offered for sale.

Add to my wish list
Catalogue information
Details
Portrait of David Joris (1501-1556). He was a Delft glass painter who became known as an Anabaptist and heretic. In 1528 he was arrested and sentenced for mocking the sacrament. His tongue was pierced and he was banned from Holland for three years. He then came into contact with Anabaptists, also called Anabaptists or Anabaptists. Shortly afterwards Joris was ordained elder by Anabaptist Obbe Phillips. Back in Delft he received visions in December 1536, from which he concluded that God wanted him to play a major role. From 1538 the persecution against David Joris and his supporters, the Davidjorists, intensified. According to Joris' contemporary Blesdijk, these prosecutions cost the lives of at least a hundred people. David Joris is the author of 't Wonderboeck, among others, first published in 1542 in Deventer. Etching and engraving by Romeyn de Hooghe (1645-1708), after own design. Published in: Arnold Godfried. "History of the churches and ricocheting from the beginning of the New Testaments to the year onses Heeren 1688", Amsterdam, Sebastiaan Petzold, 1701, part 2, p. 537. Source: Rijksmuseum, 2015.
This text has been translated automatically from Dutch
Click here for the original text
Portret van David Joris (1501-1556). Hij was een Delftse glasschilder die bekend werd als wederdoper en ketter. In 1528 werd hij voor het bespotten van het sacrament gearresteerd en gevonnist. Zijn tong werd doorboord en hij werd voor drie jaar verbannen uit Holland. Hij kwam daarna in aanraking met de dopers, ook wel wederdopers of anabaptisten genoemd. Kort hierna werd Joris door wederdoper Obbe Phillips tot oudste gewijd. Terug in Delft kreeg hij in december 1536 visioenen, waaruit hij concludeerde dat God wilde dat hij een grote rol ging vervullen. Vanaf 1538 werd de vervolging tegen David Joris en zijn aanhangers, de Davidjoristen, heviger. Volgens Joris' tijdgenoot Blesdijk kostten deze vervolgingen aan zeker honderd mensen het leven. David Joris is auteur van onder meer 't Wonderboeck, voor het eerst uitgegeven in 1542 in Deventer. Ets en gravure door Romeyn de Hooghe (1645-1708), naar eigen ontwerp. Gepubliceerd in: Arnold Godfried. ,,Historie der kerken en ketteren van den beginne des Nieuwen Testaments tot aan het jaar onses Heeren 1688'', Amsterdam, Sebastiaan Petzold, 1701, deel 2, p. 537. Bron: Rijksmuseum, 2015.
Submission date
March 13, 2015 09:59
Last updated on
March 13, 2015 09:59