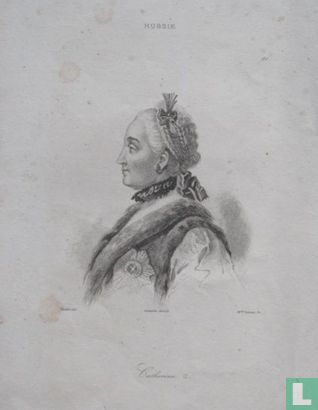 Enlarge image

Catalogue information
Details
Steel engraving of Catherine the Great (1729-1769) of Russia by Mme. Lesueur after a drawing by Vernier. Numbered top right 61. Published in 1839.
This text has been translated automatically from Dutch
Click here for the original text
Staalgravure van Catharina de Grote (1729-1769) van Rusland door Mme. Lesueur naar een tekening van Vernier. Genummerd rechtsboven 61. Uitgegeven in 1839.