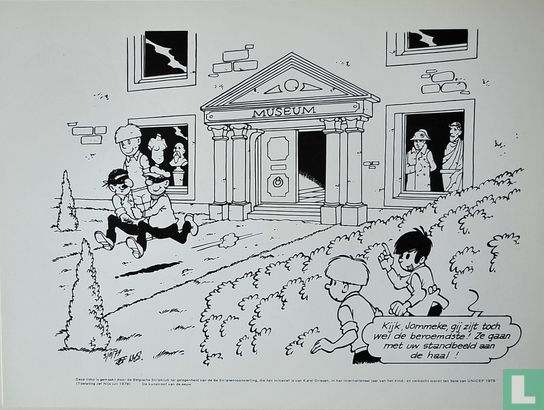 Enlarge image

Catalogue information
Area
Comic ex-libris and prints
Details
This is print 8 from the series lithos, repros, the proceeds of which served to ensure the existence of the club. Printed on glossy paper.
This text has been translated automatically from Dutch
Click here for the original text
Dit is prent 8 uit de serie lithos, repros waarvan de opbrengst diende om het bestaan van de klub te verzekeren. Gedrukt op glanzend papier.