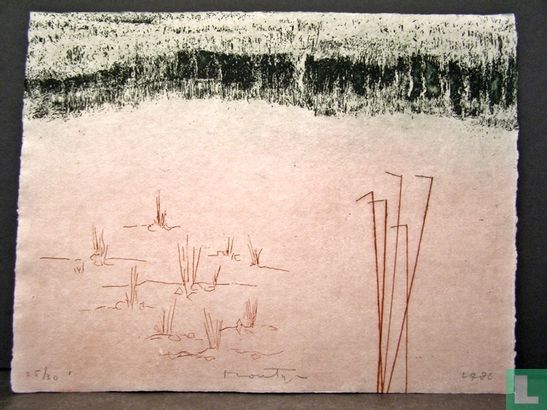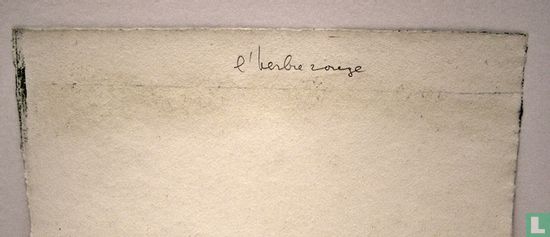 Enlarge image
Jan Montijn - L'herbe rouge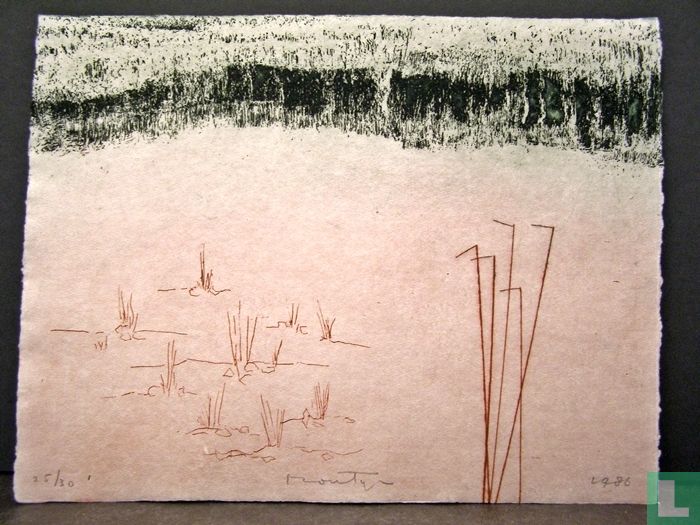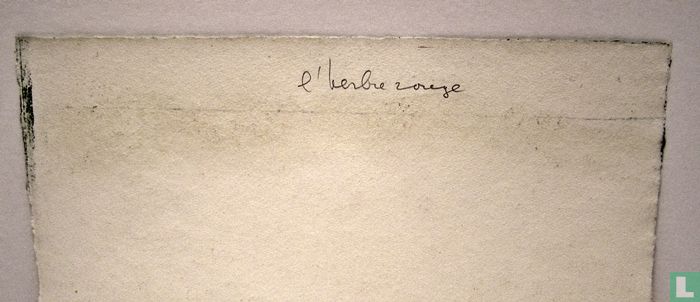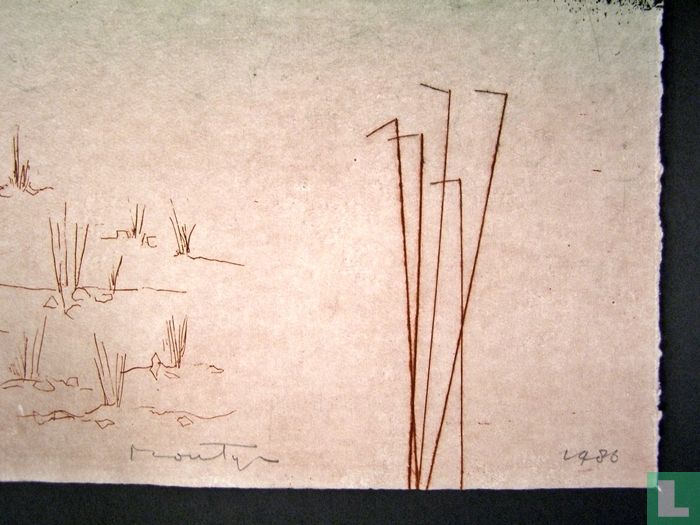 Catalogue information
Title
Jan Montijn - L'herbe rouge
Details
Jan Montyn is a self-taught artist (painter, draftsman, graphic artist, watercolorist). Born in Oudewater, he lives and works alternately in Amsterdam, the South of France and Bangkok. Although Montyn is best known as a graphic artist, he also drew and painted a lot. As a painter and watercolorist, Montyn created images traditional, figurative style. In 1959 he decided to devote himself entirely to the graphic art because this was the medium most suited to him used to be. Jan Montyn translates human emotion into the line of the landscape. He works out this theme alternately figuratively and abstractly in drawings, etchings and poems. Montyn has made many trips to Asia, Indonesia and the Philippines. These trips are also his greatest inspiration.
This text has been translated automatically from Dutch
Click here for the original text
Jan Montyn is een autodidact kunstenaar (schilder, tekenaar, graficus, aquarellist). Geboren te Oudewater, hij woont en werkt afwisselend in Amsterdam, Zuid-Frankrijk en Bangkok. Hoewel Montyn als graficus het meest bekend is heeft hij ook veel getekend en geschilderd. Als schilder en aquarellist maakte Montyn afbeeldingen in traditionele, figuratieve stijl. In 1959 besloot hij zich geheel te wijden aan de grafische kunst omdat dit het medium was dat voor hem het meest geschikt was. Jan Montyn vertaalt de menselijke emotie in de lijn van het landschap. Hij werkt dit thema afwisselend figuratief en abstract uit in tekeningen, etsen en gedichten. Montyn heeft vele reizen gemaakt naar Azië, Indonesië en de Filippijnen. Deze reizen zijn ook zijn grootste inspiratie.