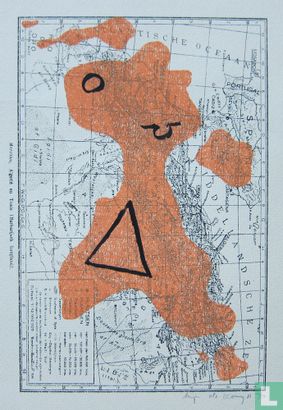 Enlarge image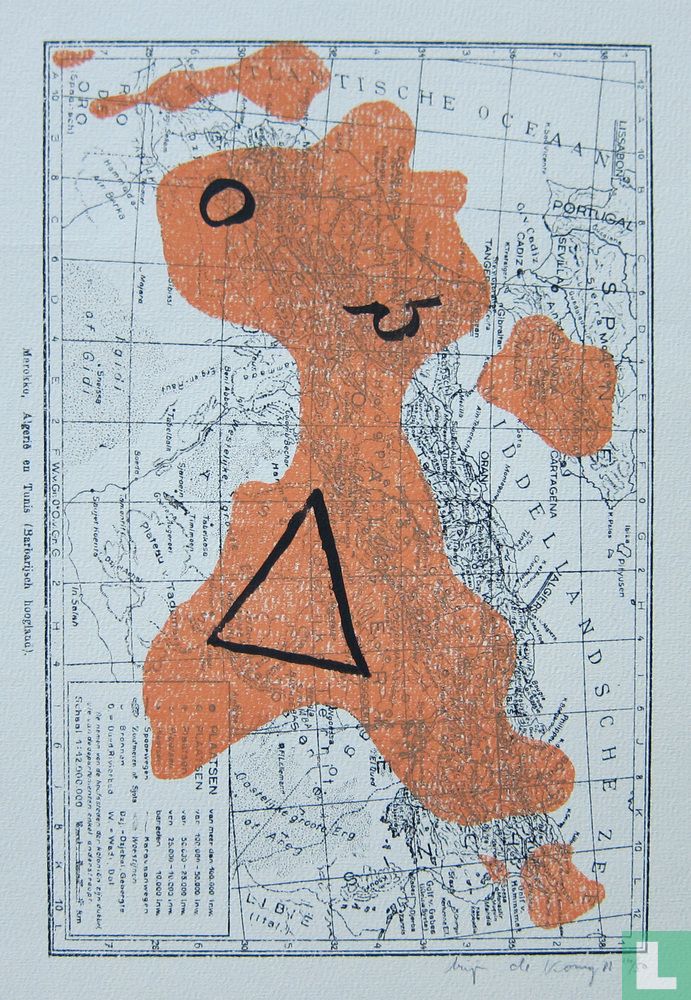 Catalogue information
Title
Compositie op Tunesië
Details
Abstract composition executed on the background with an image of the map of Tunisia. Black and orange picture elements complete the composition. dimensions 21 x 15 cm. edition of 50 ex. signed and numbered in pencil.
This text has been translated automatically from Dutch
Click here for the original text
Abstracte compositie uitgevoerd op de ondergrond met een afbeelding van de kaart van Tunesie. Zwart en oranje beeldelementen maken de compositie compleet. afmetingen 21 x 15 cm. oplage 50 ex. gesigneerd en genummerd in potlood.