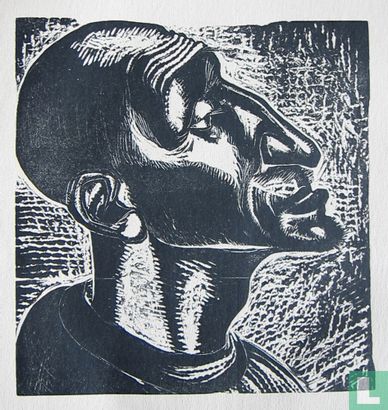 Enlarge image
Jan-Frans Cantré - Boerenprofiel / 1924

Catalogue information
Title
Jan-Frans Cantré - Boerenprofiel / 1924
Details
A particularly powerful woodcut by Jan-Frans Cantré's Woodcut. van Masterfully executed portrait of a farmer who is depicted in profile. Dimensions 16 x 15 cm.
This text has been translated automatically from Dutch
Click here for the original text
Een bijzonder krachtige houtsnede van Houtsnede van Jan-Frans Cantré. van Meesterlijk uitgevoerd portret van een boer die en profil is afgebeeld. Afmetingen 16 x 15 cm.