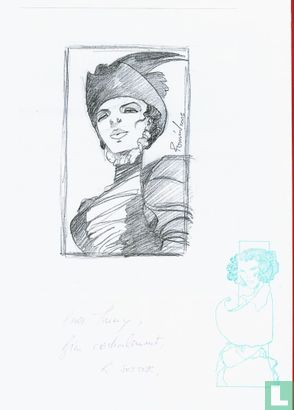 Enlarge image

Catalogue information
Area
Comic ex-libris and prints
Details
? ex. unnumbered and signed by Cyril Bonin and screenwriter Roger Seiter. Sketch that was copied/printed and then pasted into the album and stamped by Cyril Bonin.
This text has been translated automatically from Dutch
Click here for the original text
? ex. ongenummerd en gesigneerd door Cyril Bonin en scenarist Roger Seiter. Schets die gekopieerd/gedrukt werd en dan werd gekleefd in het album en afgestempeld door Cyril Bonin.
References to other categories
Comic Books / Series / protagonists
Comic Books / Authors / artists