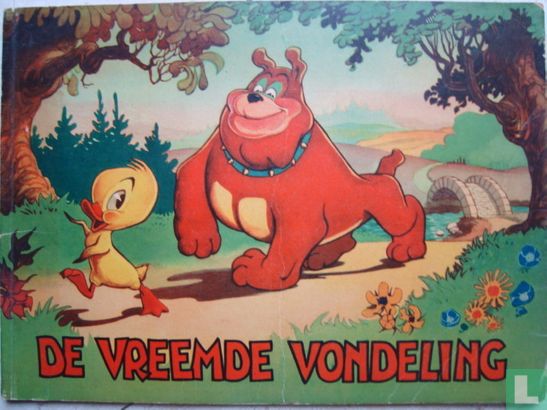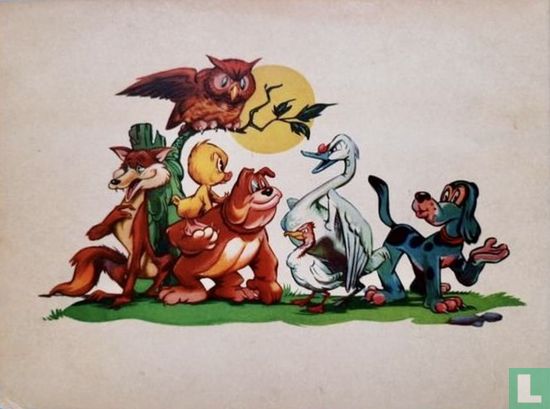 Enlarge image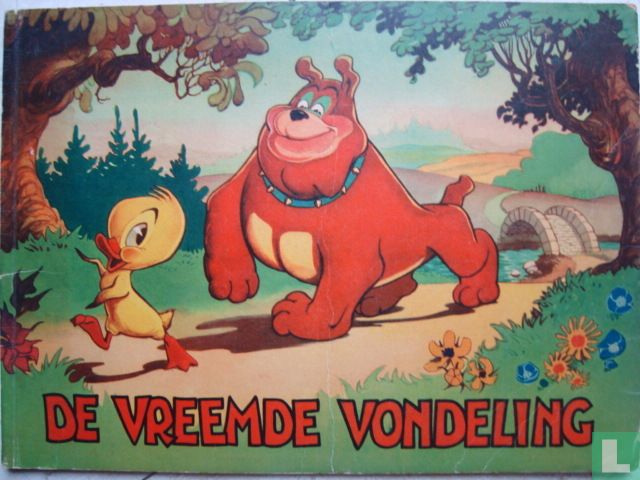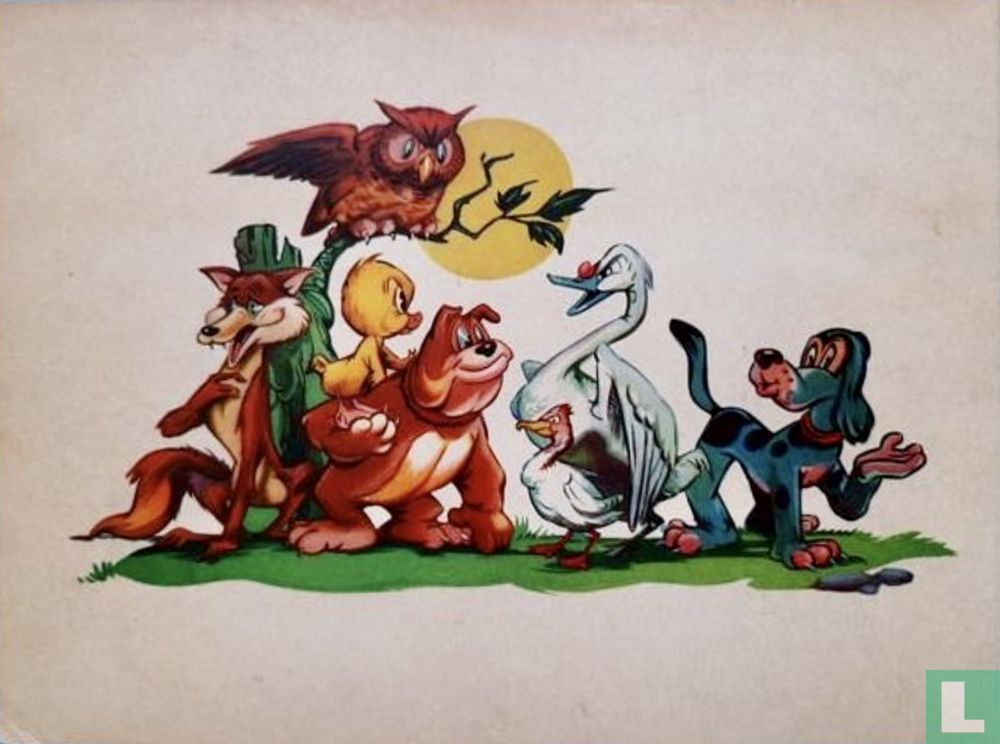 This item is on the wish list of 8 collectors. If you want to contact them, you can add this item to your shop. Users who are looking for this item will then automatically receive an e-mail notification about your offer (unless they have disabled the notification function). You can add this item to your shop using the form on the right.
4 x
Reasonable and complete
1 x
resenable condition, complete.
2 x
Reasonable but empty or incomplete
Catalogue information
Category
Collection albums
Title
De vreemde vondeling
Details
Unfortunately, this picture album with 100 adhesive plates will rarely be offered in excellent condition. This has to do with the pictures that often start to stick on the opposite pages. unsigned. The booklet is divided into 5 chapters with a large header drawing and title. Furthermore, many small drawings are included in the text columns. The images are placed in the headings, in the columns and sometimes between the columns. Content: The foundling in this story is a duckling, who is reluctantly adopted by the big bulldog Fiks, who, like his illustrious predecessor Lord Bommel, does not know his own strength. In the first chapter Kwiek, a tomcat, robs a duck egg. While he waits for his breakfast to hatch, he is ambushed by the dog Fiks, who when the egg hatches is held by the duck to his mother. After much bickering, Fiks is willing to act as an adoptive father. In the second chapter, the chick is taken over by a pair of barn owls who pretend to be the parents, but want to eat it. Fiks realizes just in time that something is wrong and puts a stop to it. In the third chapter, Fiks goes in search of an educator for his son, which ends in a fiasco at the hands of the old Watchdog Van Os, a rooster and the Fox Rap who eventually runs away with the chick. In the fourth chapter, Fiks tracks down the fox, accidentally molests the family fox's den and ends up with the chick in the water of a large pond. While swimming, the foster father and son meet the mother duck with the five other children. When it finally becomes clear that Fiks is the savior of the lost little one, he offers himself as the father of the whole bunch.
This text has been translated automatically from Dutch
Click here for the original text
Dit plaatjesalbum met 100 kleefplaatjes zal jammer genoeg zelden kunnen worden aangeboden in excellente staat. Dit heeft te maken met de plaatjes die vaak beginnen te verkleven op de tegenover elkaar liggende bladzijden. onge-signeerd. Het boekje is in 5 hoofdstukken verdeeld met een grote koptekening en titel. Verder zijn er veel kleine tekeningen in de tekstkolommen opgenomen. De plaatjes zijn in de koptekeningen, in de kolommen en soms tussen de kolommen geplaatst. Inhoud: De vondeling in dit verhaal is een eendenkuiken, dat tegen wil en dank wordt geadopteerd door de grote buldog Fiks, die net als zijn illustere voorganger Heer Bommel zijn eigen kracht niet kent. In het eerste hoofdstuk rooft de kater Kwiek een eendenei. Terwijl hij wacht tot zijn ontbijt uit het ei komt, wordt hij overvallen door de hond Fiks, die als het ei uitkomt door het eendenkuiken voor zijn moeder gehouden wordt. Na veel geharrewar is Fiks bereid als adoptief vader op te treden. In het tweede hoofdstuk wordt het kuiken ingepalmd door een kerkuilenpaar die zich als de ouders voordoen, maar er een maaltje aan willen hebben. Fiks heeft nog juist op tijd in de gaten dat er iets mis is en steekt er een stokje voor. In het derde hoofdstuk gaat Fiks op zoek naar een opvoeder voor zijn zoon, wat op een fiasco uitloopt door toedoen van de oude Waakhond Van Os, een haan en de Vos Rap die uiteindelijk met het kuiken op de loop gaat. In het vierde hoofdstuk spoort Fiks de vos op, molesteert per ongeluk het hol van de familievosen belandt met het kuiken in het water van een grote vijver. Al zwemmend ontmoeten pleegvader en zoon de moedereend met de vijf andere kinderen. Als eindelijk duidelijk wordt dat Fiks de redder van het verloren kleintje is, biedt hij zich aan als vader van het hele stel.
Submission date
September 12, 2010 20:58
Last updated on
March 06, 2021 00:09
Proceeds from LastDodo shops
Reasonable but empty or incomplete
Last transaction date January 07, 2017
Details of proceeds