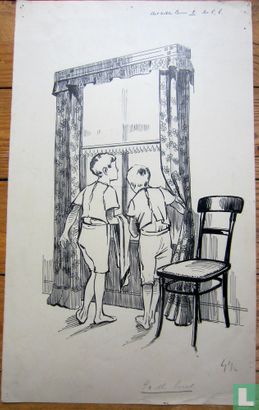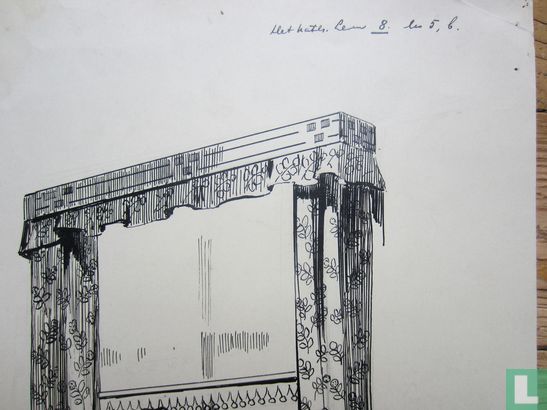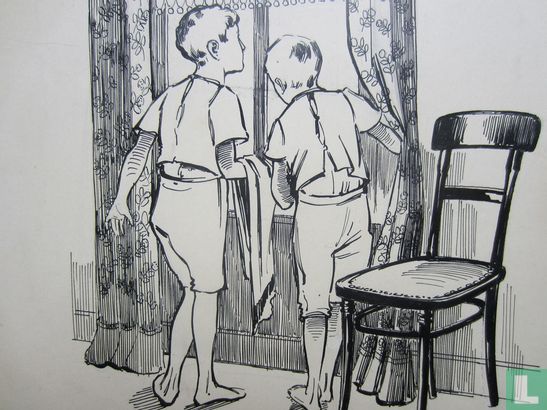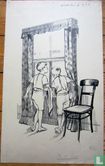 Enlarge image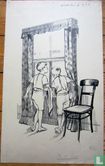 Catalogue information
Title
Het Katholieke leven
Dimensions
38,5 x 23,5 cm.
Details
Nice ink drawing for an illustration from a very old textbook from the 1920s by Robert Graafland. Graafland is a very famous Limburg painter and illustrator. Just press his name on Google. His work is very precious. Original illustrations can hardly be found in the trade. From the archives of publishing house Malmberg. The work is 100% sure of Graafland. Several experts have looked at this. The lot also included a drawing signed by Graafland.
This text has been translated automatically from Dutch
Click here for the original text
Leuke inkttekening voor een illustratie uit een heel oud leerboek uit de jaren '20 door Robert Graafland. Graafland is een hele beroemde Limburgse kunstschilder en illustrator. Druk zijn naam maar eens in op Google. Werk van zijn hand is zeer kostbaar. Originele illustraties zijn nauwelijks tot niet te vinden in de handel. Afkomstig uit de archieven van uitgeverij Malmberg. Het werk is 100% zeker van Graafland. Diverse experts hebben hiernaar gekeken. Ook zat er in de partij een door Graafland gesigneerde tekening bij.