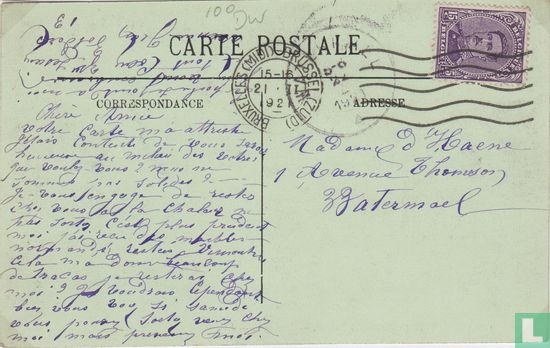 Enlarge image
Bruxelles (Midi) & Watermael - Koning Albert I

Catalogue information
Title
Bruxelles (Midi) & Watermael - Koning Albert I
Details
Postcard with 139 sent from Brussels (South) to Watermael on February 21, 1921. Postmarked in Watermael on February 22, 1921.
This text has been translated automatically from Dutch
Click here for the original text
Postkaart met 139 verzonden vanuit Brussel (Zuid) naar Watermael op 21 februari 1921. Afgestempeld in Watermael op 22 februari 1921.