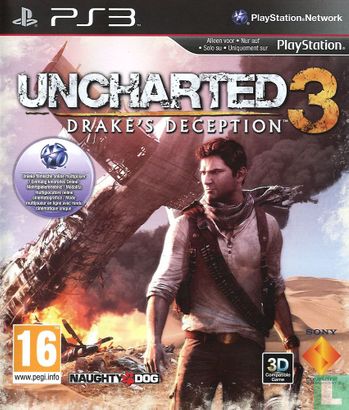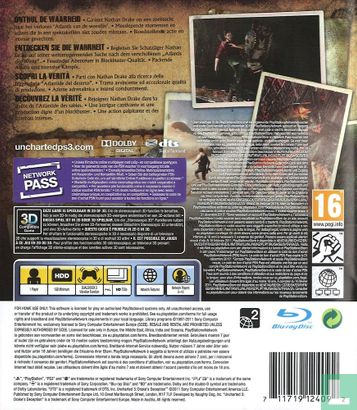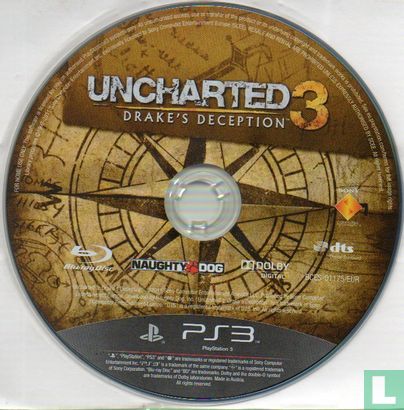 Enlarge image
Uncharted 3: Drake's Deception






Catalogue information
Title
Uncharted 3: Drake's Deception
General name of game / game collection
Number of players off-line
1
Number of players on-line
2-10
Details
Barcode: 711719124092. Product code: BCES 01175. Manual and cough text are in Dutch, German, French and Italian. Documentation consists of manual (code 711719124092) and advertising sheet (code SOCIALNLBE-1799).
This text has been translated automatically from Dutch
Click here for the original text
Barcode: 711719124092. Productcode: BCES 01175. Handleiding en hoestekst zijn in het Nederlands, Duits, Frans en Italiaans. Documentatie bestaat uit handleiding (code 711719124092) en reclamevel (code SOCIALNLBE-1799).