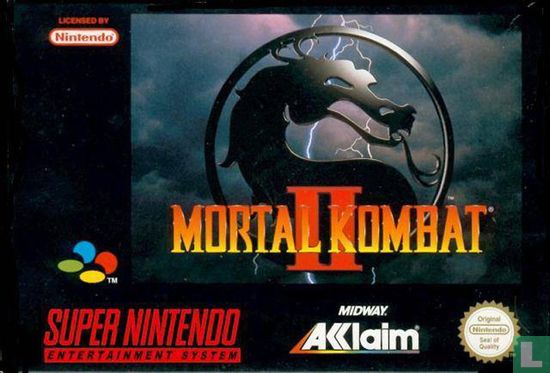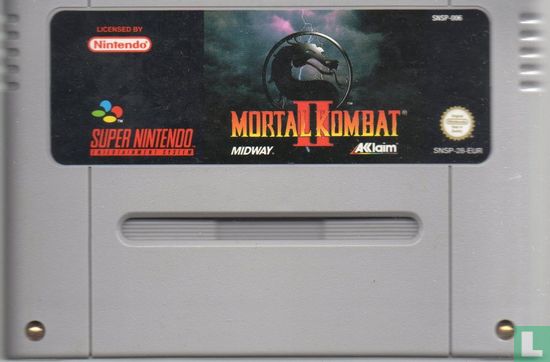 Enlarge image






Catalogue information
General name of game / game collection
Number of players off-line
1-2
Number of players on-line
0
Details
SNSP-28-EUR This release of the game features a secret intro (where a scene between Shao Khan and Kintaro takes place during the Acclaim logo), and an unlockable special team mode. Also in this game is the use of Super Nintendo's Mode 7.
This text has been translated automatically from Dutch
Click here for the original text
SNSP-28-EUR Deze uitgave van het spel heeft een geheime intro (waarin een scène tussen Shao Khan en Kintaro plaatsvind tijdens het Acclaim logo), en een vrij te spelen speciaale team-modus. Ook in dit spel is het gebruik van de Super Nintendo's Mode 7.