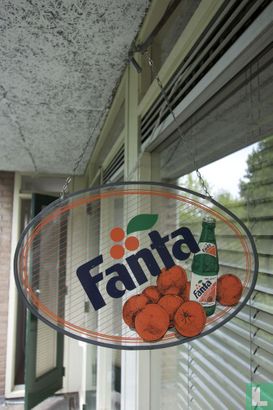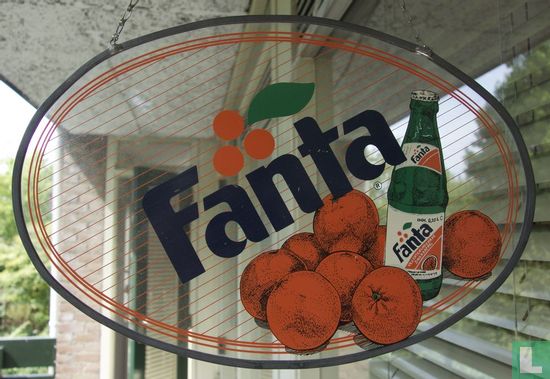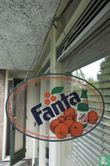 Enlarge image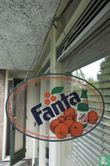 Catalogue information
Details
Transparent oval glass advertisement for a shop or café window, set in a metal rim with a hanging chain, from the 1950s. Background information: Fanta was produced as an orange drink in Germany (Essen) from 1941 after the ingredients for Coca Cola, which were supplied from America, were no longer available. The now global brand has continued to exist and offers a wide variety of fruit lemonades. * * Wikipedia (Ned).
This text has been translated automatically from Dutch
Click here for the original text
Doorzichtige, in metalen rand met ophangketting gevatte, ovale glazen reclame voor winkel- of caféruit, uit 50'er jaren. Achtergrondinformatie: Fanta werd vanaf 1941 als sinaasappeldrank in Duitsland (Essen) geproduceerd nadat de ingrediënten voor Coca Cola, die vanuit Amerika werden geleverd, niet meer beschikbaar waren. Het inmiddels wereldwijde merk is tot op heden blijven bestaan en brengt een brede variatie van vruchten-limonades.* * Wikipedia (Ned).