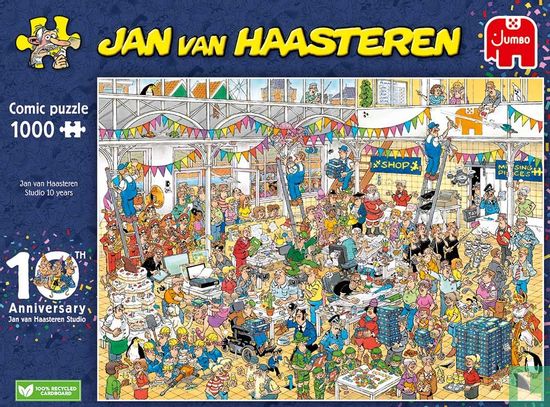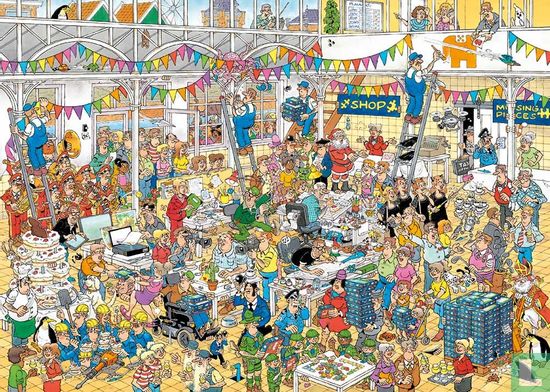 Enlarge image
Jan van Haasteren Studio 10 years




Catalogue information
Title
Jan van Haasteren Studio 10 years
Details
Puzzle is the 10th puzzle for the anniversary edition of the XXXL Puzzle 10th anniversary studio. Also the final puzzle of the Dutch National Championship jigsaw puzzles 2023.
This text has been translated automatically from Dutch
Click here for the original text
Puzzel is de 10e puzzel voor de jubileumuitgave van de XXXL Puzzel 10 jarig bestaan studio. Tevens de finale puzzel van de Finale NK legpuzzelen 2023.