Heer Bommel en de spiegelaar [oranje]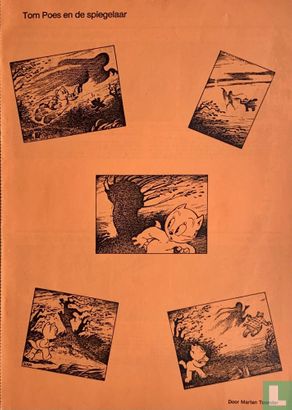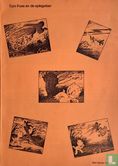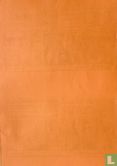 Enlarge image
Heer Bommel en de spiegelaar [oranje]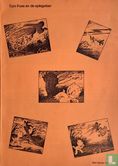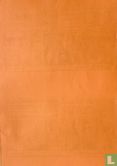 None for sale yetYou can place this item in your search list. You will be notified immediately when it is offered for sale.

Add to my search list
This item is on the wish list of 2 collectors. If you want to contact them, you can add this item to your shop. Users who are looking for this item will then automatically receive an e-mail notification about your offer (unless they have disabled the notification function). You can add this item to your shop using the form on the right.
Catalogue information
Title
Heer Bommel en de spiegelaar [oranje]
Details
The story is about who loses his reflection, loses his face. The article "Heer Bommel and Tom Poes absent" has not been included. Beige glued spine, orange light cardboard front and back cover, unpaged, printed on both sides. Episodes NRC: 2093 to 2130 31-12-1953 to 13-02-1954 and episodes 2131 to 2144 24-02-1954 to 11-03-1954 Reprint episodes NRC: 2093 to 2144 13-11-1986 to 15-01-1987. Afl. 2144, the last episode is recorded in contrast to the blue variant. This booklet is in the format of the 1986-87 story. Based on the other books in this series, "1989" is plausible. There is also a blue-colored cover variant with other drawings on the cover.
This text has been translated automatically from Dutch
Click here for the original text
Het verhaal gaat over wie zijn spiegelbeeld verliest, verliest zijn gezicht. Het artikel "Heer Bommel en Tom Poes afwezig" is niet opgenomen. Beige verlijmde rug, oranje lichtkartonnen voor- en achtercover, ongepagineerd, dubbelzijdig bedrukt. Afleveringen NRC: 2093 t/m 2130 31-12-1953 t/m 13-02-1954 en afleveringen 2131 t/m 2144 24-02-1954 t/m 11-03-1954 Herdruk afleveringen NRC: 2093 t/m 2144 13-11-1986 t/m 15-01-1987. Afl. 2144, de laatste aflevering is in tegenstelling tot de blauwe variant opgenomen. Dit boekje heeft de opmaak van het verhaal uit 1986-'87. Op basis van de andere boekjes in deze serie is '1989' aannemelijk. Er is ook een blauwkleurige cover-variant met andere tekeningen op de cover.
Submission date
February 21, 2021 21:53
Last updated on
February 21, 2021 21:53
Stories in this album
Story title
Tom Poes en de spiegelaar