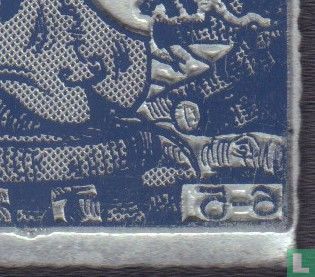 Enlarge image
Originele oude metalen drukplaat (cliché) Wipperoen en de Stummels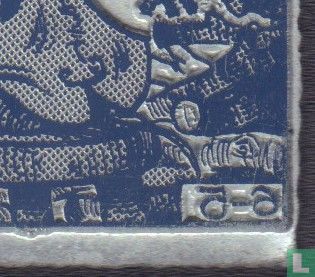 None for sale yetYou can place this item in your wish list. You will be notified immediately when it is offered for sale.

Add to my wish list
Catalogue information
Title
Originele oude metalen drukplaat (cliché) Wipperoen en de Stummels
Details
"It's winter and Wipperoen and Snipper want to help poor little creatures. They end up with the Stummels, who are starving and have to chop wood for a creepy dragon. Wipperoen investigates, and what he discovers ..." Original cliché of a day trip from a Wipperoen story. This is the cliché of strip 6 from the 5th (balloon strip) story, made at Marten Toonder Studios in 1973. Published in De Telegraaf. Unfortunately, almost no original material (such as drawings and clichés) has been preserved by Van Wipperoen.
This text has been translated automatically from Dutch
Click here for the original text
"'t Is winter en Wipperoen en Snipper willen arme kleumerige beestjes gaan helpen. Ze komen bij de Stummels terecht, die honger lijden en hout moeten hakken voor een griezelige draak. Wipperoen gaat op onderzoek uit, en wat hij dan ontdekt..." Originele cliché van een dagstrip van een Wipperoen verhaal. Dit is de cliché van strook 6 uit het 5e (balloonstrip)verhaal, gemaakt bij Marten Toonder Studio's in 1973. Gepubliceerd in de Telegraaf. Van Wipperoen is helaas vrijwel geen origineel materiaal (zoals tekeningen en cliché's) bewaard gebleven.
Submission date
July 03, 2020 15:22
Last updated on
December 26, 2020 19:41