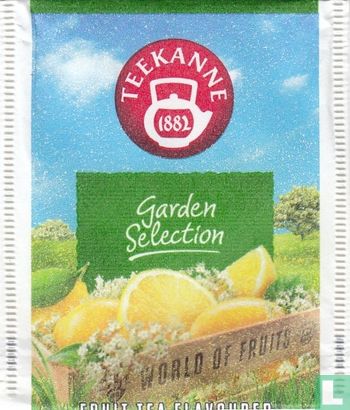 Enlarge image



None for sale yetYou can place this item in your search list. You will be notified immediately when it is offered for sale.

Add to my search list
Catalogue information
Category
Tea bags and Tea labels
Additional text
Fruit Tea Flavoured
Text on packet
Garden Selection
Details on back
Zetvoorbeeld 3 blokjes
Details
Text on the back and flap are upside down. Flap at the bottom. !!! To be able to read the text and differences properly, the scan of the back of this bag has been turned 180 °.
This text has been translated automatically from Dutch
Click here for the original text
Tekst op achterkant en flap staan op zijn kop. Flap aan onderkant. !!!Om de tekst en verschillen goed te kunnen lezen is de scan van de achterkant van dit zakje 180° gedraaid.
Submission date
April 07, 2020 21:45
Last updated on
April 08, 2020 09:08