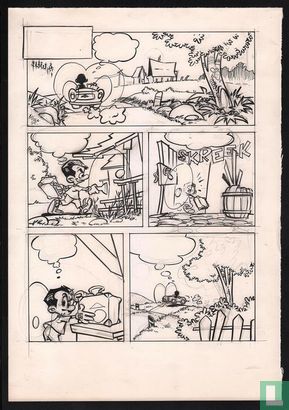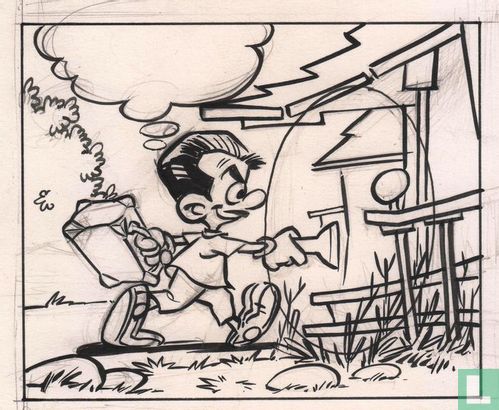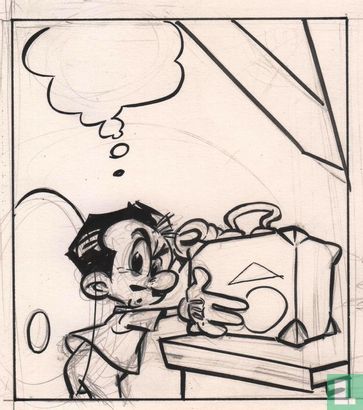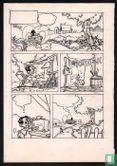 Enlarge image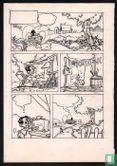 Catalogue information
Title
Bakker, Johnn - Original try-out page for a new comic - (1975)
Details
A special page by John Bakker on thick drawing paper, as a try-out for a new comic. Johnn Bakker was a great artist with an inimitable style. He has several productions to his name, including Blook, which appeared in the b / w Oberon series and Smock, which was made for the PEP at the time. His work is characterized by a loose drawing style with enormous dynamics.
This text has been translated automatically from Dutch
Click here for the original text
Een bijzondere pagina van John Bakker op dik tekenpapier, als try-out voor een nieuwe strip. 

 Johnn Bakker was een groot kunstenaar met een onnavolgbare stijl. Hij heeft meerdere producties op zijn naam staan, waaronder Blook, dat in de zw/w Oberon-reeks verschenen is en Smock, dat destijds voor de PEP gemaakt is. 
Zijn werk kenmerkt zich door een losse tekenstijl met een enorme dynamiek.