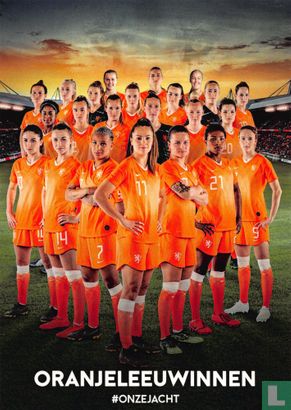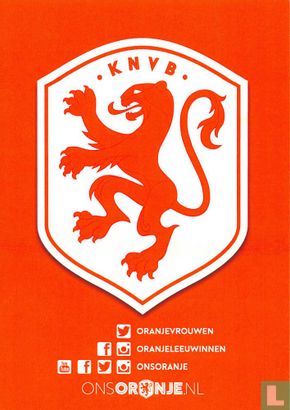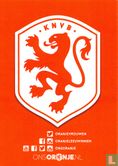 Enlarge image
ORANJELEEUWINNEN #ONZEJACHT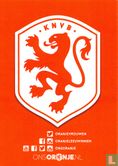 Catalogue information
Title
ORANJELEEUWINNEN #ONZEJACHT
Details
Promotion card for the Dutch women's football team in their hunt for the World Cup title in 2019. All 23 women from the selection pose on the front of the card. On the back of the card it says: ORANGE WOMEN ORANGE LIONS OUR ORANGE ONSORANJE.NL '.
This text has been translated automatically from Dutch
Click here for the original text
Promotiekaart voor het Nederlands vrouwenelftal voetbal in hun jacht naar de WK titel in 2019. Op de voorkant van de kaart poseren alle 23 vrouwen uit de selectie. Op de achterkant van de kaart staat: 'ORANJEVROUWEN ORANJELEEUWINNEN ONSORANJE ONSORANJE.NL'.