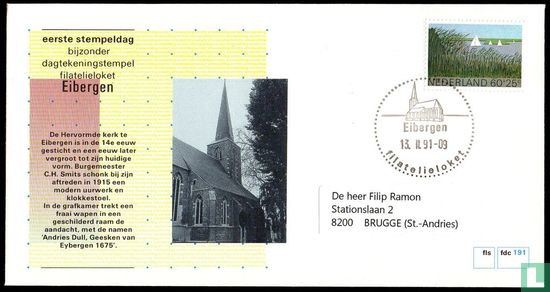 Enlarge image
Catalogue information
Title
Eibergen philateleloket
Stamp number in collection
Details
First stamp day - Special date stamp of the philateliel desk EIBERGEN (13 February 1991). Depiction of the Reformed Church in Eibergen.
This text has been translated automatically from Dutch
Click here for the original text
Eerste stempeldag - Bijzondere dagtekeningstempel filatelieloket EIBERGEN (13 februari 1991). Voorstelling van de Hervormde Kerk in Eibergen.
Submission date
November 08, 2017 16:09
Last updated on
February 23, 2021 13:30