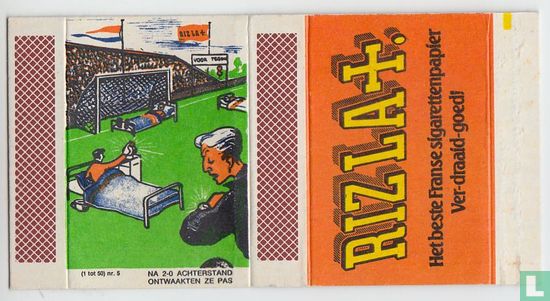 Enlarge image
Na 2- 0 achterstand ontwaakten ze pas

Catalogue information
Title
Na 2- 0 achterstand ontwaakten ze pas
Details
Ironing surfaces consist of (slanted) squares. Source: Catalog: Dutch Match labels and wrappers 1945-1990 - part 2 "Companies and products".
This text has been translated automatically from Dutch
Click here for the original text
Strijkvlakken bestaan uit (schuine) ruitjes. Bron: Catalogus: Nederlandse Lucifers- etiketten en wikkels 1945-1990 - deel 2 "Bedrijven en produkten".