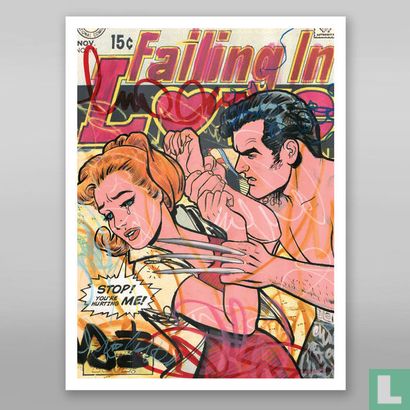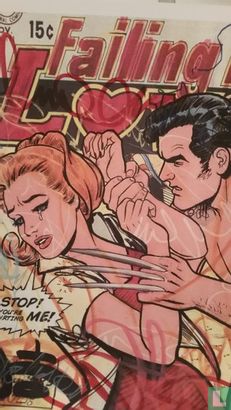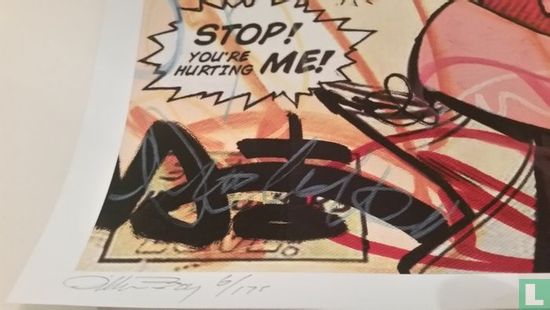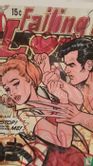 Enlarge image
Wolverine, Failing in Love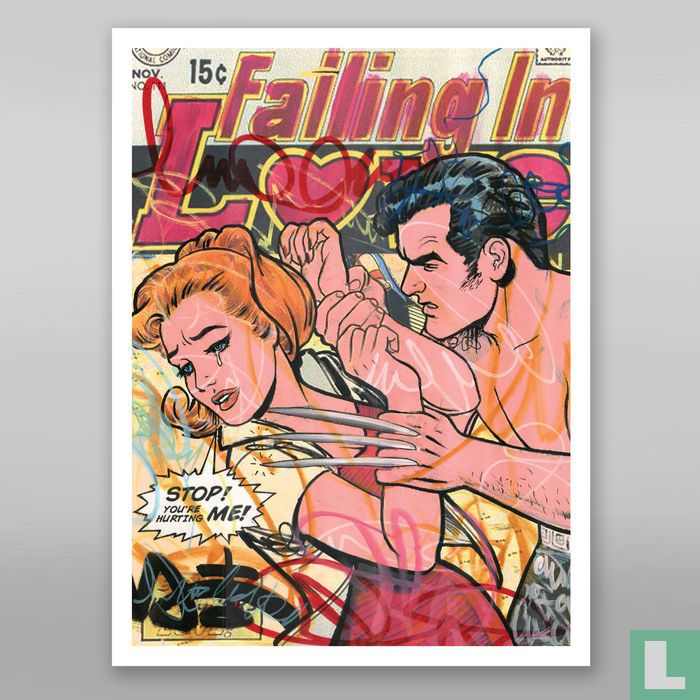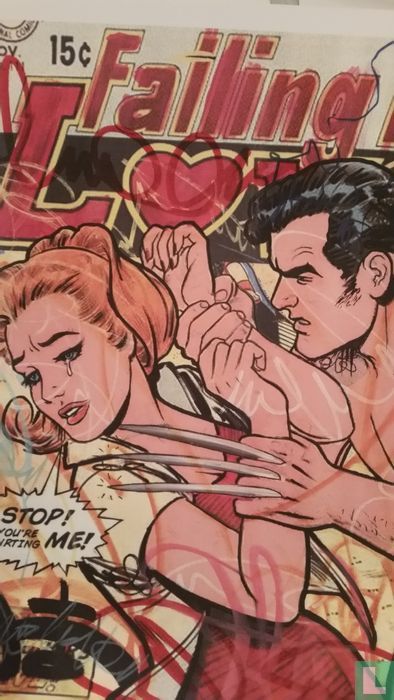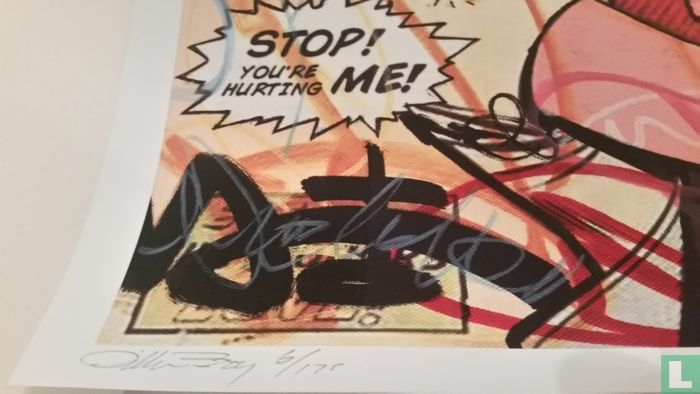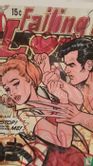 Catalogue information
Title
Wolverine, Failing in Love
Details
Dillon Boy - Wolverine, Failing in Love Print - signed - stamped - edition of 175 - 2014 Limited Edition Print by artist James Dillon Wright aka Dillon Boy (USA, b.1979) 
Title: "Wolverine, Failing in Love", year 2014. 
Style: Pop Art/Urban art, featuringg a vintage western comic cover starring by the X-Men member Wolverine. 
Dimensions: approx. 29,3 X 39,3 cm / 12" x 16" 
Edition Size: 175. 
Markings: handsigned and numbered on front / Blind-stamped 
 About artist: 
Dillon Boy, an American street artist and toy designer based in Las Vegas, NV, has exhibited across the world. In 2008 he was featured in TIME Magazine, Person of the Year issue alongside Shepard Fairy of OBEY. 
Born and raised in Phoenix, Arizona D-Boy has lived and worked all over the world. His work is in a number of collections, The Mandalay Bay Hotel & Casino, The Caesars Palace Hotel & Casino, Universal City Walk Orlando, FL, and Grand Central Terminal New York, NY, including celebrities such Nicolas Cage and Robin Williams.