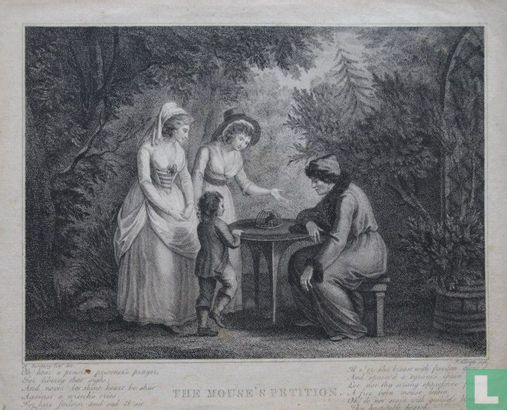 Enlarge image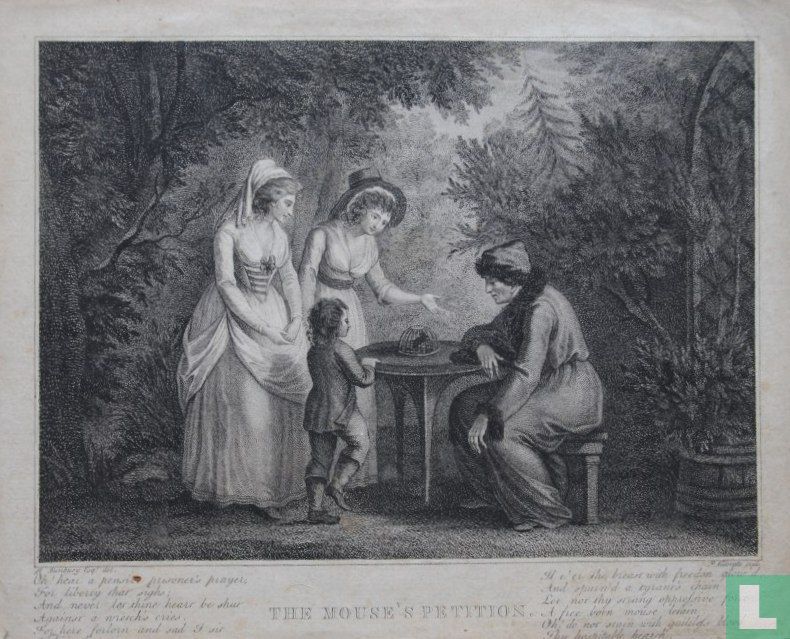 Catalogue information
Title
THE MOUSE'S PETITION.
Details
Depiction of two ladies, a boy and an elderly man looking at a mouse in a cage on a table. Bushes in the background. At the bottom of the title and a poem in English Etching and engraving by Pietro Vedovato (1774-1847), after Henry William Bunbury (1750-1811). Signed in print. Manufactured around 1800. A print with the same image, but mirrored, is in the collection of The British Museum. This one is from 1791.
This text has been translated automatically from Dutch
Click here for the original text
Voorstelling van twee dames, een jongetje en een oudere man die naar een muis in een kooitje op een tafel kijken. Op de achtergrond bossages. Onderaan de titel en een gedicht in het Engels Ets en gravure door Pietro Vedovato (1774-1847), naar Henry William Bunbury (1750-1811). Gesigneerd in druk. Vervaardigd ca. 1800. Een prent met dezelfde afbeelding, maar dan in spiegelbeeld, bevindt zich in de collectie van The British Museum. Deze komt uit 1791.