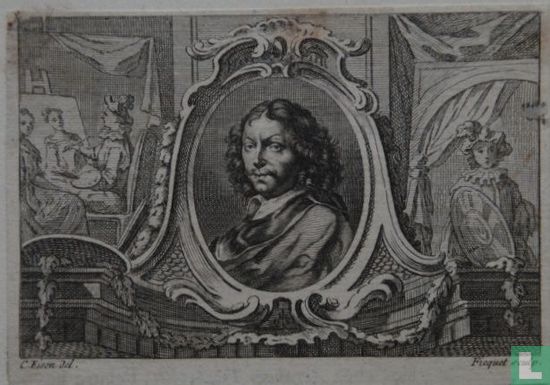 Enlarge image
Portret van Frans van Mieris (1635-1681)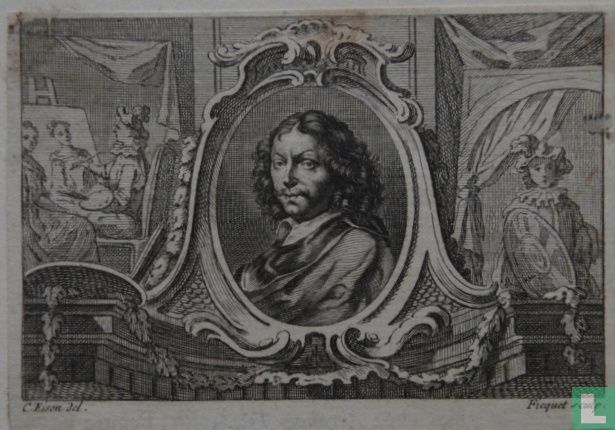 None for sale yetYou can place this item in your wish list. You will be notified immediately when it is offered for sale.

Add to my wish list
Catalogue information
Title
Portret van Frans van Mieris (1635-1681)
Details
Portrait bust within oval cartouche, with many decorations, by Frans van Mieris (1635-1681). Van Mieris, together with him and with Gabriël Metsu, among others, is counted among the Dutch fine painters who wanted to depict reality as accurately as possible. Van Mieris painted self-portraits, scenes from the life of the upper classes, but also sketched a picture of daily events in the life of the people. His work was paid exceptionally well from the start and continued to be one of the most coveted art ever made in the Netherlands for a long time after his death. However, Van Mieris lost much of his wealth to drink and mismanagement of his finances. He was good friends with Jan Steen. During his lifetime, Van Mieris was known outside the Netherlands. His patrons included Emperor Leopold I of the Holy Roman Empire and Cosimo III de 'Medici, who visited him in 1668 or 1669. Etching and engraving, signed Fiquet, after a drawing by C. Eisen. Manufactured around 1700.
This text has been translated automatically from Dutch
Click here for the original text
Portretbuste binnen ovale cartouche, met vele decoraties, van Frans van Mieris (1635-1681). Van Mieris wordt samen met hem en met onder andere Gabriël Metsu gerekend tot de Nederlandse fijnschilders, die zo nauwkeurig mogelijk de werkelijkheid wilden weergegeven. Van Mieris schilderde zelfportretten, taferelen uit het leven van de hogere klassen maar schetste ook een beeld van dagelijkse gebeurtenissen uit het leven van het volk. Zijn werk werd van begin af aan bijzonder goed betaald en bleef ook na zijn dood nog lange tijd behoren tot de meest begeerde kunst die ooit in Nederland was gemaakt. Veel van zijn vermogen verloor Van Mieris echter aan drank en wanbeheer van zijn financiën. Hij was goed bevriend met Jan Steen. Al tijdens zijn leven was Van Mieris bekend buiten Nederland. Tot zijn beschermheren behoorden keizer Leopold I van het Heilige Roomse Rijk en Cosimo III de' Medici, die hem in 1668 of 1669 een bezoek bracht. Ets en gravure, gesigneerd Fiquet, naar een tekening van C. Eisen. Vervaardigd ca. 1700.
Submission date
May 25, 2015 15:13
Last updated on
May 25, 2015 15:13