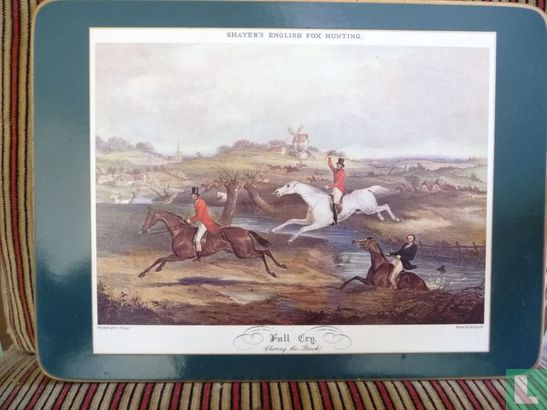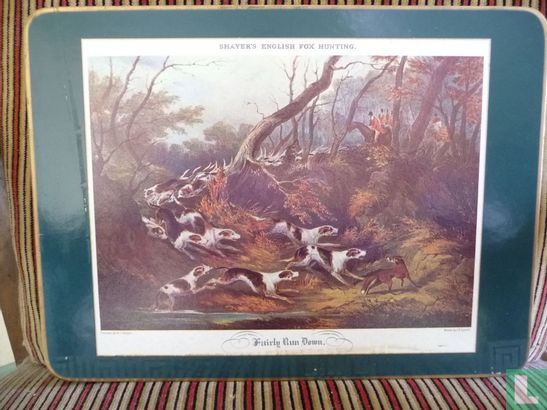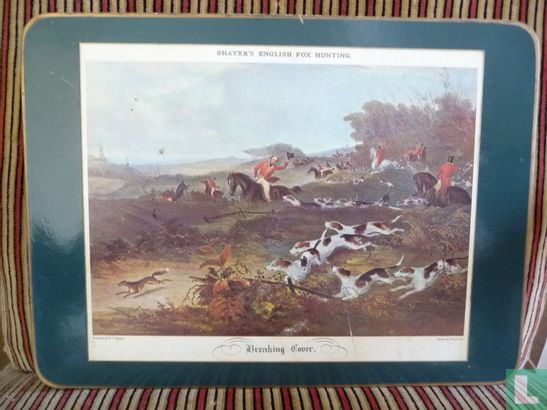 Enlarge image
LOT DE 6 SET DE TABLE SCENE CHASSE A COURRE RENARD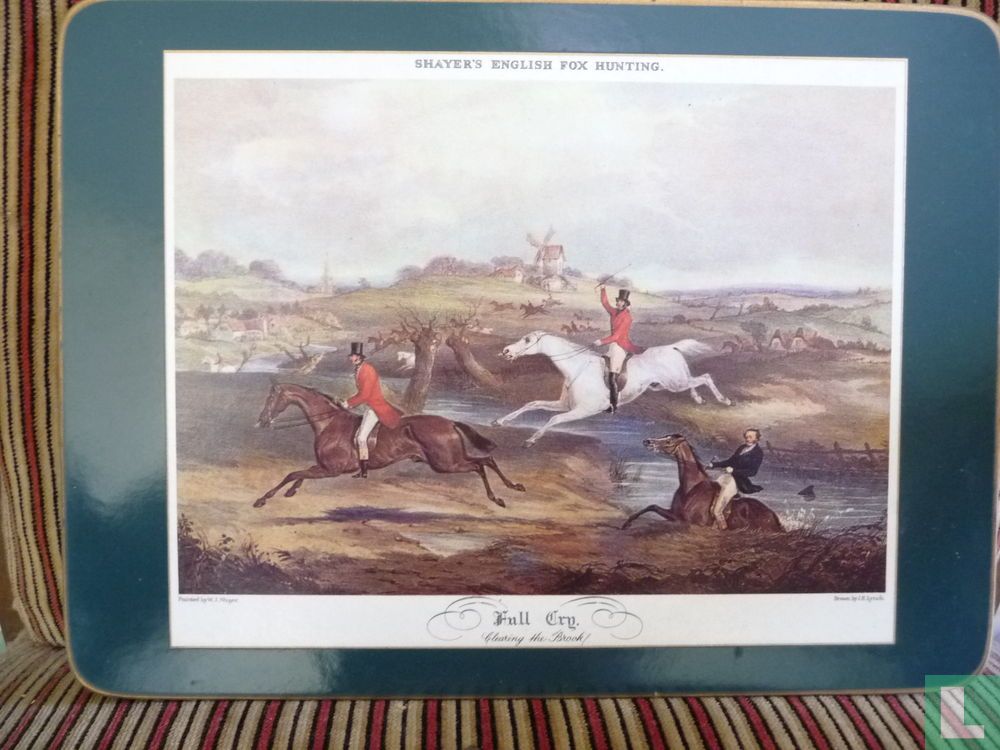 Catalogue information
Title
LOT DE 6 SET DE TABLE SCENE CHASSE A COURRE RENARD
Details
LOT of 6 English engraving placemat drawing by J.H LYNCH and W.J SHAYER, fox hunting. washable material, back in cork used good general condition traces of marking on reverse side of bulgomme tablecloth on number 4 and 6 can be framed for a complete hunting scene.
This text has been translated automatically from French
Click here for the original text
LOT de 6 set de table gravure anglaise dessin de J.H LYNCH et W.J SHAYER , chasse à courre au renard. matière lavable , verso en liège occasion bon état général traces marquage revers nappe bulgomme sur numéro 4 et 6 peuvent être encadré pour une scène de chasse complète.