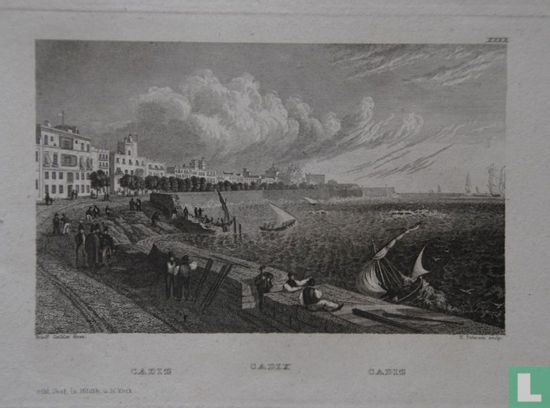 Enlarge image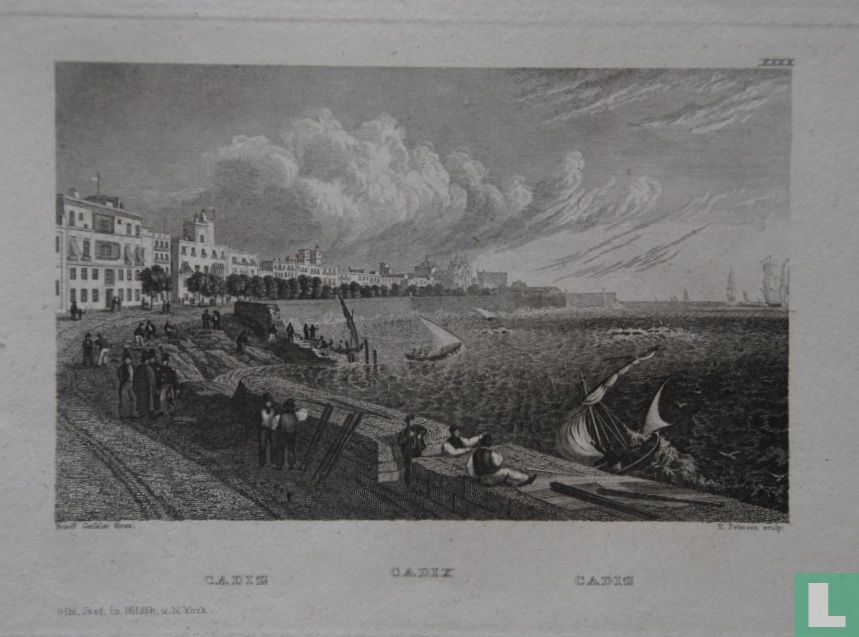 Catalogue information
Details
View of the port city of Cádiz in Spain. Steel engraving by H. Petersen, after F. Geissler. Signed in print. Numbered XXXX. Published by the Bibliographisches Institut in Hildburghausen and New York, c. 1840.
This text has been translated automatically from Dutch
Click here for the original text
Zicht op de havenstad Cádiz in Spanje. Staalgravure door H. Petersen, naar F. Geissler. Gesigneerd in druk. Genummerd XXXX. Uitgegeven door het Bibliographisches Institut te Hildburghausen en New York, ca. 1840.