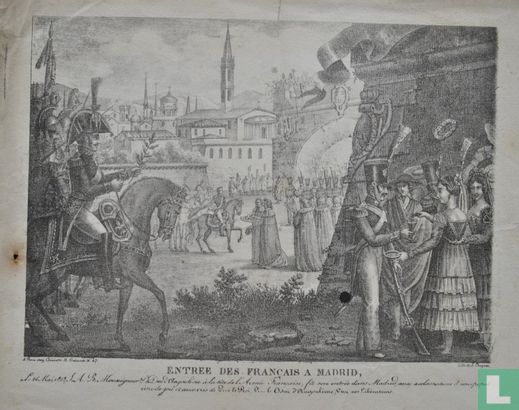 Enlarge image
Entree de Francais a Madrid

Catalogue information
Title
Entree de Francais a Madrid
Details
Lithograph by Alexandre Cheyère, depicting the French army entering Madrid on May 24, 1823. Published in Paris by Cléricetti, c. 1830.
This text has been translated automatically from Dutch
Click here for the original text
Litho door Alexandre Cheyère, met voorstelling van het Franse leger dat Madrid binnengaat op 24 mei 1823. Uitgegeven te Parijs door Cléricetti, ca. 1830.