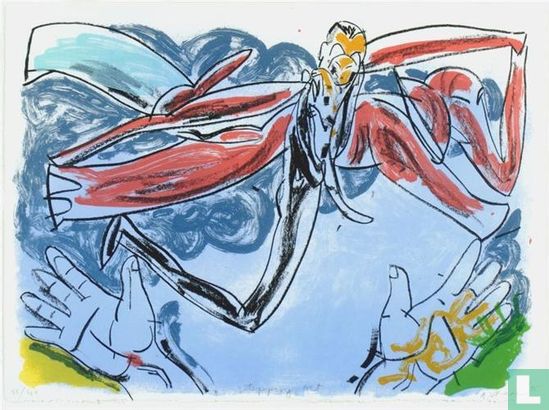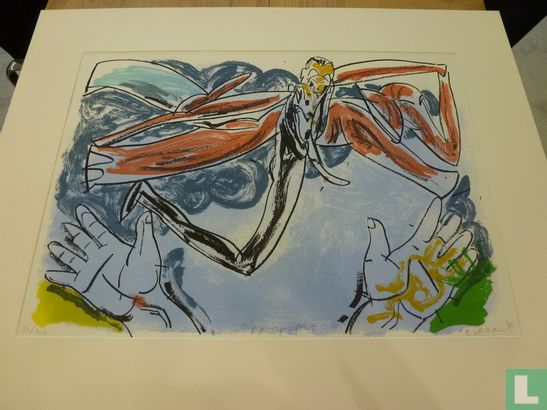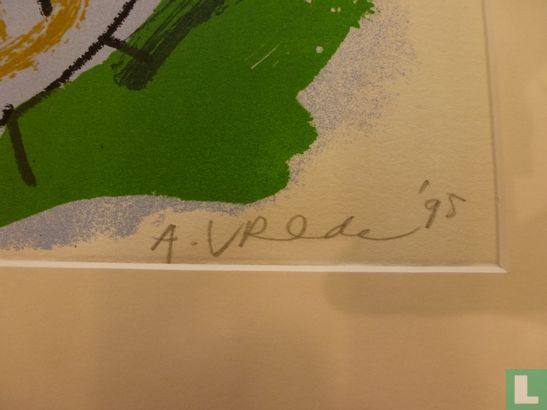 Enlarge image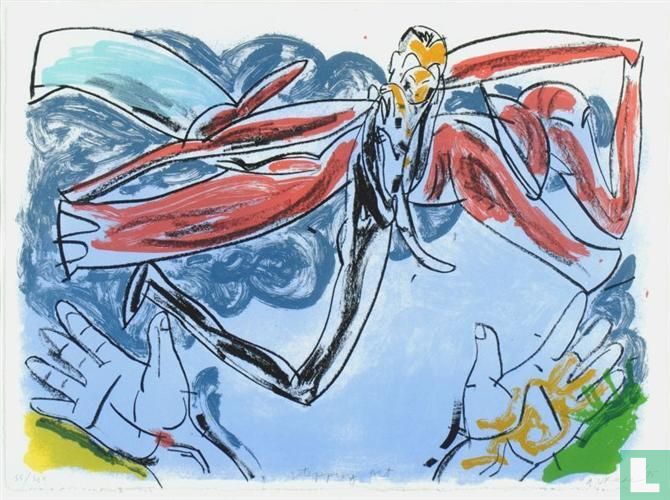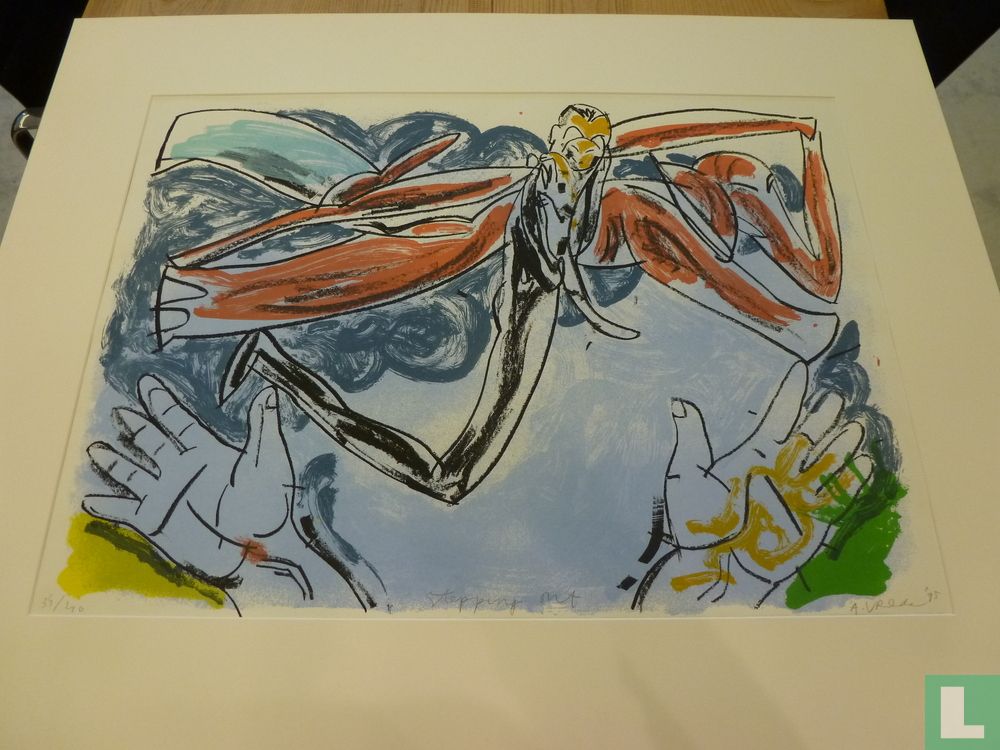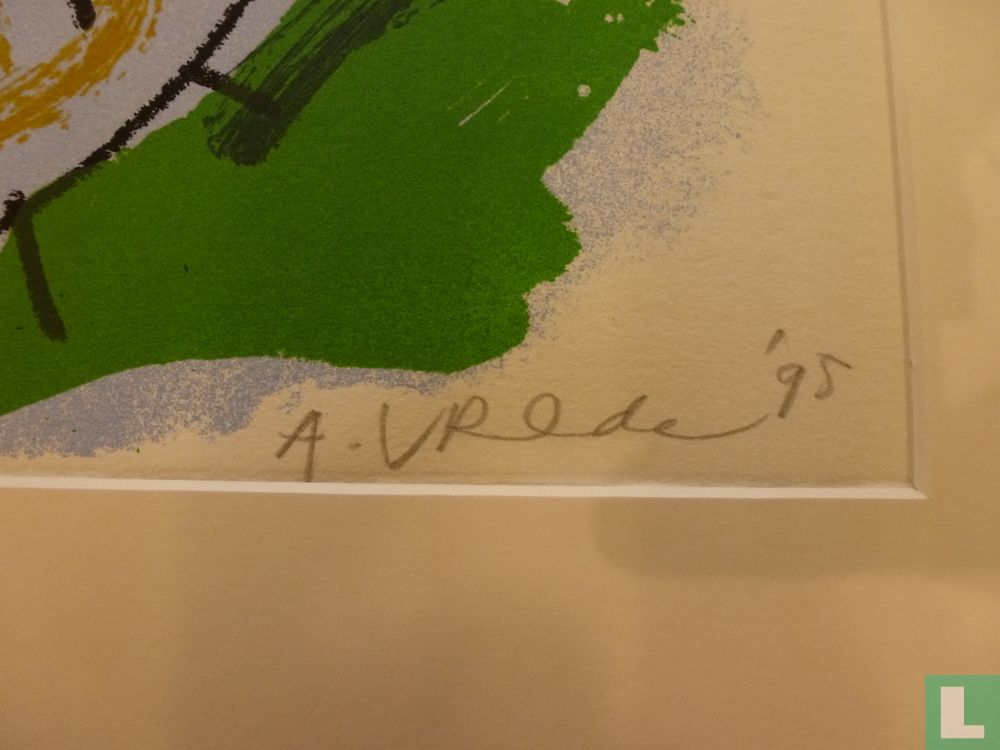 Catalogue information
Details
All of Vrede's work is about his ideal dream world. Animals play the main role in his creations; a gorilla, hare, penguin, elephant, giraffe and leopard play or dance with each other in the dream worlds. However, the animals are more than a beautiful composition of colors and shapes. Inspired by fairy tales, ancient symbols, legends and mythology, each animal in the works of Peace has its own character or symbolizes a particular thought. For example, the elephant, which is prominent in his oeuvre, is sensible and long-suffering, the hare is resourceful and the monkey often acts as a jester. The spectator is free to determine the symbolic meanings of the other animals.
This text has been translated automatically from Dutch
Click here for the original text
Al het werk van Vrede gaat over zijn ideale droomwereld. Dieren spelen de hoofdrol in zijn creaties; een gorilla, haas, pinguïn, olifant, giraffe en luipaard spelen of dansen met elkaar in de droomwerelden. Echter, de dieren zijn meer dan een mooie compositie van kleuren en vormen. Geïnspireerd door sprookjes, oeroude symbolen, legenden en mythologie heeft elk dier in de werken van Vrede zijn eigen karakter of symboliseert het een bepaalde gedachte. Zo is de olifant, die prominent aanwezig is in zijn oeuvre, verstandig en lankmoedig, is de haas vindingrijk en fungeert de aap vaak als nar. De symbolische betekenissen van de andere dieren mag de toeschouwer zelf bepalen.