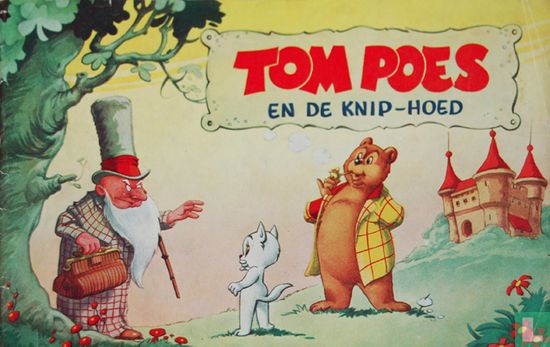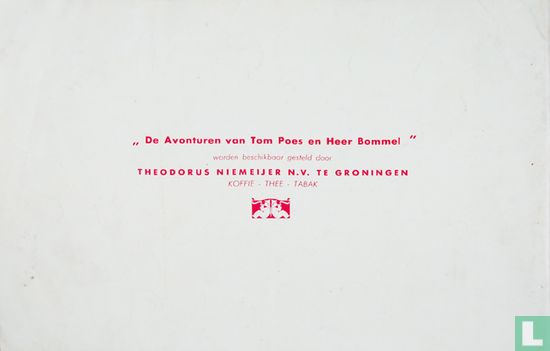 Enlarge image






Catalogue information
Title
Tom Poes en de knip-hoed
Details
BB 23.1 Available by submitting 12 Niemeijer value points; with a special order envelope (14.5 x 9.5 cm) that was enclosed separately in the back of each booklet. No page numbering.
This text has been translated automatically from Dutch
Click here for the original text
BB 23.1 Verkrijgbaar geweest door het opsturen van 12 Niemeijer-waardepunten; met een speciaal bestelenvelopje (14,5 x 9, 5 cm) dat los achterin elk boekje was bijgesloten. Geen paginanummering.