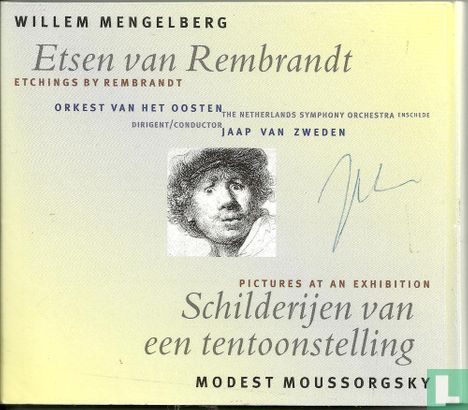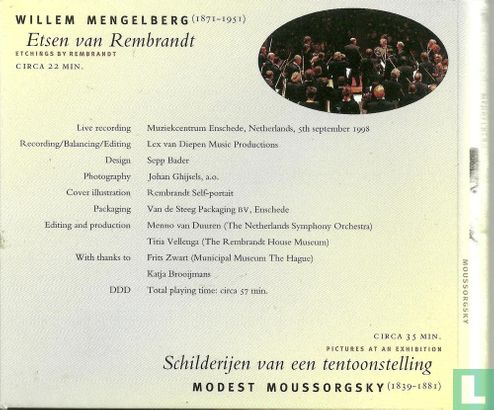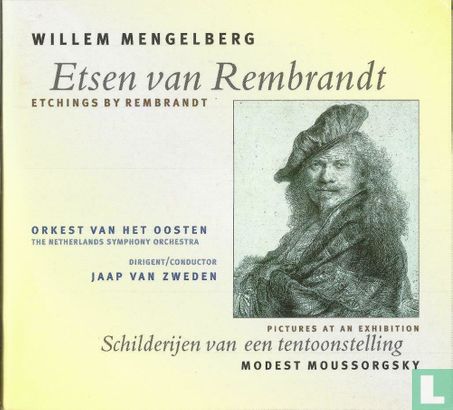 Enlarge image






Catalogue information
Area
Vinyl records and CDs
Cover design / Photographer
Details
is M. the Rembrandthuis Museum. Much information, including images of Rembrandt's 19 etchings, is included in an accompanying booklet (60 pages), see Figure 3.
This text has been translated automatically from Dutch
Click here for the original text
i.s.m. het Rembrandthuis Museum. Veel informatie, inclusief afbeeldingen van de 19 etsen van Rembrandt, is opgenomen in een bijbehorend boekje (60 pagina's), zie afbeelding 3.
Track
01: Etsen van Rembrandt (22 00)
Track
02: Schilderijen van een tentoonstelling (35:00)