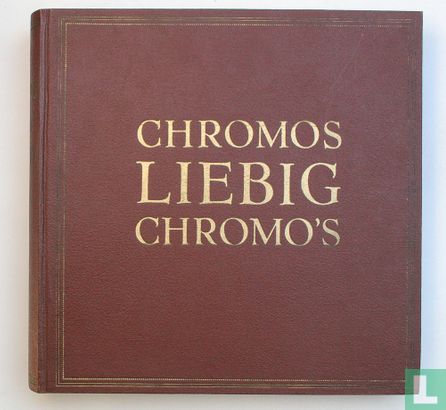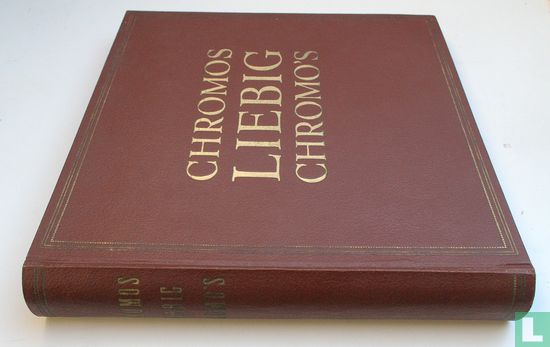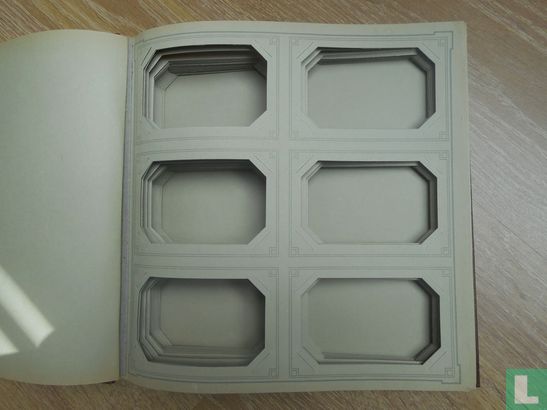 Enlarge image





Catalogue information
Title
Chromos Liebig chromo's
Number of items in album
0
Details
Collection album for 50 different series of 6 chromos / pictures - The Liebig collection is one of the largest chromo collections. It comprises 1871 different series, most of 6 prints, all of which were published between 1872 and 1975. Without counting the different languages, the original collection contains about 11500 prints. Some prints are very rare and sought after by various collectors.
This text has been translated automatically from Dutch
Click here for the original text
Verzamelalbum voor 50 verschillende reeksen van 6 chromos/plaatjes - De Liebig verzameling is een van de grootste chromoverzamelingen. Zij omvat 1871 verschillende reeksen de meeste van 6 prenten, dit allemaal uitgegeven tussen 1872 en 1975. Zonder de verschillende talen te rekenen omvat de oorspronkelijke verzameling ongeveer 11500 prenten. Sommige prenten zijn zeer zeldzaam en worden door verschillende verzamelaars gezocht.