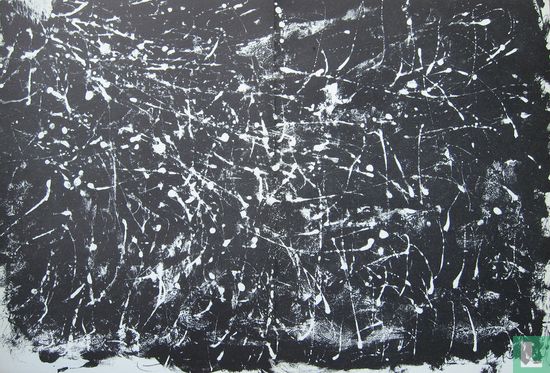 Enlarge image
Francois Fiedler - Compositie , 1959

Catalogue information
Title
Francois Fiedler - Compositie , 1959
Details
Beautiful lithograph from the Fiedler Derriere le Miroir from 1959. This is the period when Fiedler was most closely associated with American abstract expressionism as propagated by Jackson Pollock. Gloomy and light at the same time because of the black and white use in this lithograph. Dimensions 56 x 38 cm.
This text has been translated automatically from Dutch
Click here for the original text
Prachtige litho uit de Fiedler Derriere le Miroir uit 1959. Dit is de periode dat Fiedler het nauwst verbonden was aan het amerikaanse abstract expressionisme zoals dat door Jackson Pollock gepropageerd werd. Somber en licht tegelijk door het zwart wit gebruik in deze litho. Afmetingen 56 x 38 cm.