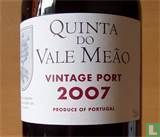 Enlarge image
Quinta do valle Maria -Vintage Port-2007 2.flessen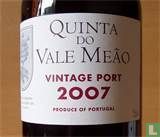 None for sale yetYou can place this item in your wish list. You will be notified immediately when it is offered for sale.

Add to my wish list
Catalogue information
Title
Quinta do valle Maria -Vintage Port-2007 2.flessen
Bottles produced
9000 flessen
Details
All grapes from 80 year old vines. The vineyards of the Quinta do Vale D. Maria, like most vineyards in the Douro, are all authentic and incredibly steep, here for centuries grapes have been grown, which were then bottled on the Quintas itself and then transported further down the Douro to Porto. The wines are still vinified and bottled on the vineyard in the Quinta only now transported by car to Porto. At Quinta do Vale D. Maria all grapes are so old that they are ordered by grape variety, but there are regularly other varieties, which the winemaker Sandra Tavares da Silva knows perfectly to recognize. There are 28 varieties of which 50% are Rufete, Tinta Amarela, Tinta Roriz, Touriga Francesa, Tinta Barroca all come from 80 year old vines. When the grapes are manually picked and selected, they are foot-pounded in old lagars for 12-24 hours, this is very traditional and is always done for this purpose especially men come from the surrounding villages. They are then placed in French oak barrels for 9 to 18 months without being filtered (barriq's 225l). Due to the climate, the wine always has a high alcohol percentage, many tannins have a medium acidity, but the wine is always completely dry. This wine is made with a lot of passion and care.
This text has been translated automatically from Dutch
Click here for the original text
Alle druiven van 80 jaar oude wijnstokken. De wijngaarden van de Quinta do Vale D. Maria zijn net als de meeste wijngaarden in de Douro allemaal authentiek en ongelooflijk steil, hier groeien al eeuwen druiven op die dan op de Quintas zelf gebotteld werden en dan verder de Douro stroomafwaarts werden vervoerd naar Porto. De wijnen worden nu nog steeds gevinifieerd en gebotteld op de wijngaard in de Quinta alleen nu per auto vervoerd naar Porto. Bij Quinta do Vale D. Maria zijn alle druiven zo oud dat ze wel geordend op druivenras staan maar er regelmatig andere rassen tussen staan, deze weet de wijnmaakster Sandra Tavares da Silva perfect te herkennen. Er staan 28 soorten waarvan 50% Rufete, Tinta Amarela, Tinta Roriz, Touriga Francesa, Tinta Barroca allen komen van 80 jaar oude wijnstokken. Als de druiven handmatig geplukt zijn en geselecteerd worden ze met de voet gestampt in oude lagars voor 12-24 uur, dit is zeer traditioneel en word altijd gedaan hiervoor komen speciaal mannen uit de rondomliggende dorpjes. Daarna worden ze zonder gefilterd te worden 9 tot 18 maanden op Frans eiken vaten gelegt (barriq's 225l). De wijn heeft door het klimaat altijd een hoog alcohol percentage, veel taninnes een medium zuurgehalte, maar de wijn is altijd geheel droog. Deze wijn word met veel passie en zorg gemaakt.
Submission date
May 20, 2013 19:32
Last updated on
October 19, 2021 18:44