Enlarge image
Frans Masereel - Originele houstnede, 1921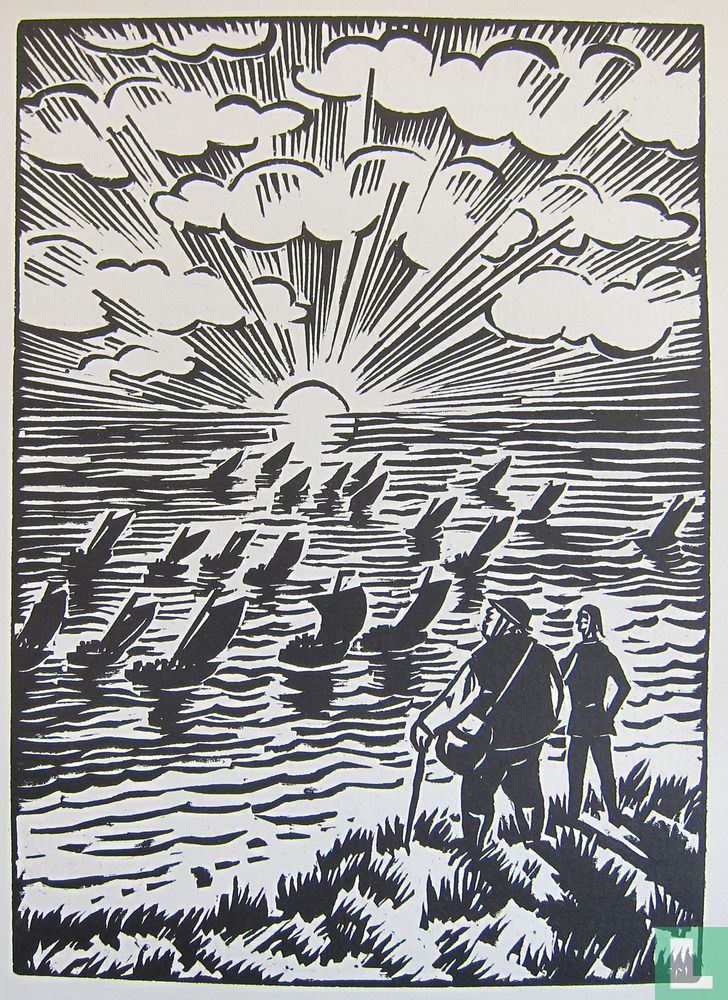 Catalogue information
Title
Frans Masereel - Originele houstnede, 1921
Dimensions
16,2 x 11,8 cm.
Details
Original woodcut used as a book illustration. Frans Masereel is considered one of the greatest woodcut artists in Europe. His visual language is universal and touches on the early 20th century comic strips. Deck Clear line avant la lettre!
This text has been translated automatically from Dutch
Click here for the original text
Originele houtsnede gebruikt als boekillustratie. Frans Masereel wordt gezien als een der allergrootste houtsnede kunstenaars van Europa. Zijn beeldtaal is universeel en raakt aan de vroege stripverhalen van de 20ste eeuw. Dek Klare lijn avant la lettre!