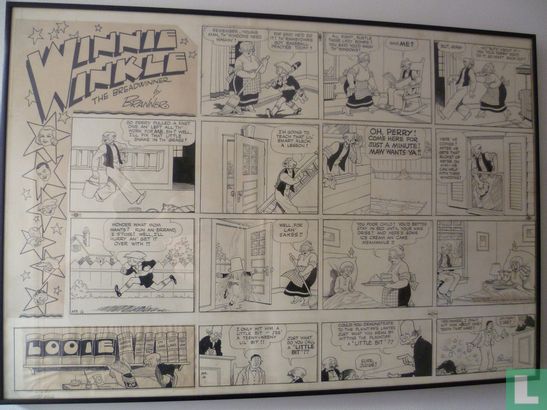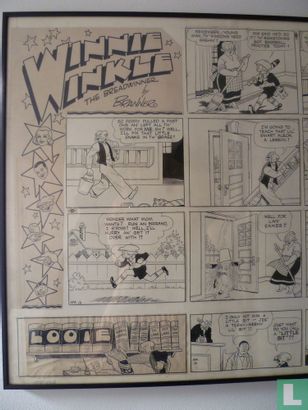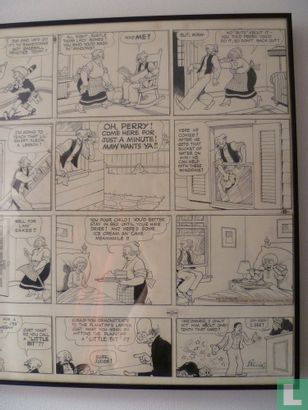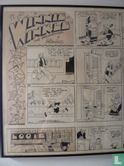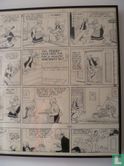 Enlarge image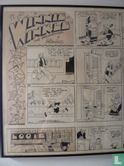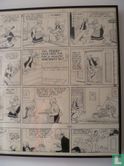 Catalogue information
Title
Sunday page Winnie Winkle 1939
Details
A sunday page by Winnie Winkle with Perry Winkle (Sjors) in the lead. Publication date is April 16, 1939 in the Chicago Tribune. Complete and in good condition. The comics themselves are original drawings, the two logos (Winnie Winkle and Looie) are both printed on paper and pasted on the large sheet. Framed by a framer.
This text has been translated automatically from Dutch
Click here for the original text
Een sunday page van Winnie Winkle met Perry Winkle (Sjors) in de hoofdrol. Publicatiedatum is 16 april 1939 in de Chicago Tribune. Compleet en in goede staat. De strips zelf zijn originele tekeningen, de twee logo's (Winnie Winkle en Looie) zijn beide gedrukt op papier en op het grote vel geplakt. Ingelijst door een lijstenmaker.