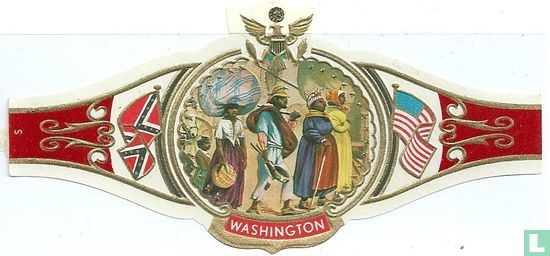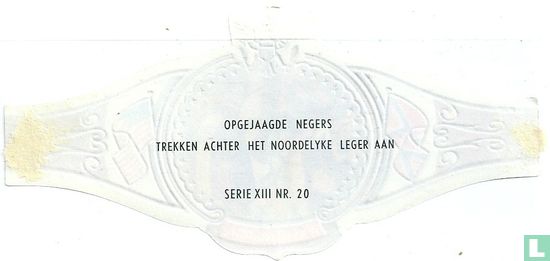 Enlarge image
Opgejaagde negers trekken achter het Noordelyke leger aan




Catalogue information
Title
Opgejaagde negers trekken achter het Noordelyke leger aan
Details
Series of 120 tires in groups of 4 and in 4 different colors. There is an album "The Civil War", in which series XIII and XIV can be pasted.
This text has been translated automatically from Dutch
Click here for the original text
Serie van 120 banden in groepen van 4 en in 4 verschillende kleuren. Er bestaat een album "De burgeroorlog", waarin de series XIII en XIV geplakt kunnen worden.