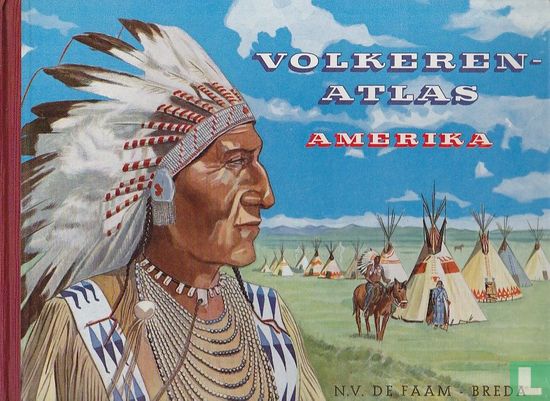 Enlarge image






Catalogue information
Category
Collection albums
Title
Volkerenatlas Amerika
Number of items in album
120
Details
The 1st edition has no printing reference on the title page !! The album came with a flyer (cat no 7267447), where you can read on the back of which articles 1 image was provided for free via the shopkeeper of the peppermint rolls, oat straw etc etc. An atlas that provides a fascinating and educational overview of the original population types from all over America in words and images. With pictures that you could save at Faam peppermint.
This text has been translated automatically from Dutch
Click here for the original text
De 1e druk heeft geen drukvermelding op het titelblad !! Het album werd geleverd met een flyer ( cat no 7267447) , waarbij op achterkant te lezen valt bij welke artikelen 1 afbeelding gratis werd verstrekt via de winkelier van de pepermuntrollen, haverstro etc etc. Een atlas , die in woord en beeldeen boeiend enleerrijk overzicht geeft van de oorspronkelijke bevolkingstypen uit geheel Amerika. Met plaatjes die je kon sparen bij Faam-pepermunt.
Submission date
August 30, 2011 17:23
Last updated on
August 23, 2018 12:44
References to other categories
Album pictures / Albums / series