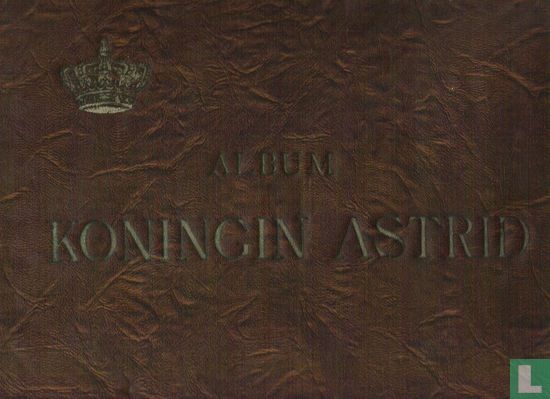 Enlarge image






None for sale yetYou can place this item in your wish list. You will be notified immediately when it is offered for sale.

Add to my wish list
Catalogue information
Category
Collection albums
Number of items in album
96
Details
1937 is the approximate date. Probably earlier since the plates were already on the market in 1926. It is curious that this is a free album where photos could be pasted outside the series, so that each album is unique due to the variety and order of pasting. Series 1 begins November 4, 1926 and is subtitled in French only, and ends July 30, 1935. Series 2 begins July 8, 1928, is bilingual and ends in 1935, and Series 3 begins November 1926 and ends July 1935, also in subtitled in Dutch and French.
This text has been translated automatically from Dutch
Click here for the original text
1937 is de benaderende datum. Waarschijnlijk vroeger daar de plaatjes reeds in 1926 op de markt kwamen. Eigenaardig is dat dit een vrij album waar nog foto's buiten de reeks konden worden geplakt, zodat ieder album door de verscheidenheid en volgorde van het plakken een unicum is. Serie 1 begint 4 november 1926 en is uitsluitend in het Frans ondertiteld, en eindigd 30 juli 1935. Serie 2 begint op 8 juli 1928 is tweetalig en eindigd in 1935 en Serie 3 begint in november 1926 en eindigd juli 1935, ook deze serie is in het Nederlands en Frans ondertiteld.
Submission date
November 22, 2009 16:38
Last updated on
February 29, 2020 19:26
References to other categories
Album pictures / Publishers / brands
Album pictures / Albums / series