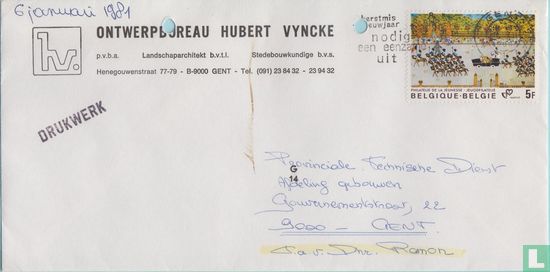 Enlarge image
Gent - Kerstmis-Nieuwjaar

Catalogue information
Title
Gent - Kerstmis-Nieuwjaar
Details
Letter with OBP 1994 sent from Ghent X to Ghent (9000) on December 26, 1980. Flag stamp: "Christmas New Year - Invite a lonely one".
This text has been translated automatically from Dutch
Click here for the original text
Brief met OBP 1994 verzonden vanuit Gent X naar Gent (9000) op 26 december 1980. Vlagstempel: "Kerstmis-Nieuwjaar - Nodig een eenzame uit".